'Final Fantasy 15' Release Date, News & Update: Citizens Of Altissia Will Be Safe; Missing DLC Plot Reveal On December?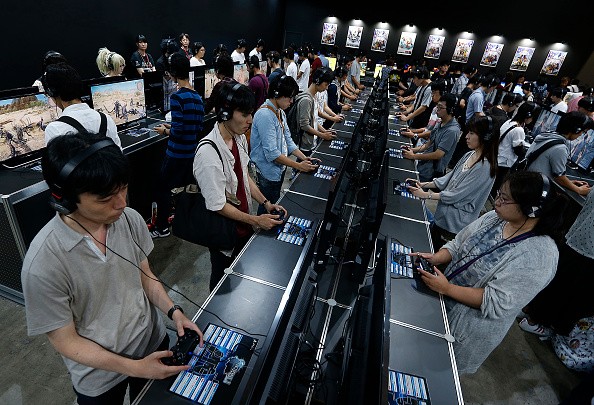 "Final Fantasy 15" new DLC expansion that features master chef Ignis Scientia is set to show some of the missing plot details from the main game. According to reports, the first Episode Ignis trailer was included in the after credits scene of Episode Prompto. Based on the trailer, Ignis appears to have been captured by the Nifelheim forces and Ardynn Izunia, and a likely December release has also been hinted.
"Final Fantasy 15" Spoiler Reveals Interesting Details
In "Final Fantasy 15," the prince awakes on a bed in Altissia under Ignis' care, following the fight between Noctis and Leviathan. The game suggests that Ignis has become blind; he explains what happened to the resident chef after the split up of the party of four to protect the citizens of Altissia and fight Leviathan.
"Final Fantasy 15" sees Noctis striking a deal with the first secretary of Accordo to communicate with Lunafreya and call for Leviathan. This agreement will ensure the safety of the citizens of Altissia, since the Niflheim Empire was not in favor of Noctis' plan of striking a deal with Leviathan. Incidentally, the fans thought that Ignis and Gladiolus worked in protecting the citizens since Noctis ran on his own most of the time on this Leviathan ordeal, The Bit Bag reported.
"Final Fantasy 15" Enables Soundtrack CDs In The Car
One of the "Final Fantasy 15's" coolest features is the ability to play soundtrack CDS of the previous games in the car. Reports suggest that the fans can now enjoy "Final Fantasy VIII's" The Man with the Machine Gun while driving around. Most of these CDs will reportedly be available at mini-marts and gas stations on the road.
"Final Fantasy 15" fans may start with a number of soundtrack CDs like Memories of FF, Memories of FFVII, Memories of FFXIII, Afrojack, Lucian Cruisin', Memories of Kingsglaive and lastly, Memories of Justice Monster Five. These can be bought at different stores across the world of Eos at a very affordable price, US Gamer reported.
© 2023 Korea Portal, All rights reserved. Do not reproduce without permission.