Heidi Klum's Boyfriend Pictured Kissing A Mysterious Woman In London
by
Kriti
/ Jul 04, 2017 03:25 AM EDT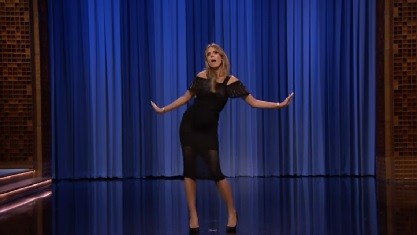 It appears like Heidi Klum's relationship with Vito Schnabel is in jeopardy. The super model's boyfriend was pictured kissing a mysterious brunette the past weekend. Vito Schnabel and Heidi Klum have been in a relationship for the past three years since 2014.
According to DailyMail, Vito Schnabel was spotted embracing an unidentified woman on Friday, 23rd June in the streets of London. Meanwhile, Heidi Klum was and currently still is in New York, where she is filming for the new episodes of 'America's Next Top Model.' Accusations against Vito Schnabel began immediately after the pictures emerged online. When the media publications reached out to him for a comment, he was unavailable for a response.
Later, he spoke to People, stating that these claims are based on misinterpretations about an innocent situation. He said that there is nothing good on between him and the woman and that he was simply saying good night to the family friend. Vito at the time he was pictured with the mysterious woman was apparently leaving popular eatery Chiltern Firehouse at around 3:30 am in the morning. The DailyMail report suggests that Vita Schnabel and the mysterious brunette were seen kissing each other outside the restaurant for about 30 seconds. Following which, the duo jumped into a black cab and continued their passionate kiss. The report even suggests that Vito left the taxi afterward and proceeded to continue to another address. The woman was wearing a fitted gold vest and nude palazzo pants coupled with killer heels.
Heidi Klum and Vito Schnabel have been together for three years. The supermodel even reportedly said that she is very much in love with her boyfriend. The model has three children: Henry, Johan and daughter Lou from her previous marriage with British singer Seal. The representatives of Heidi Klum were reached out for a comment but received no response.
© 2023 Korea Portal, All rights reserved. Do not reproduce without permission.