Kim Soo Hyun Shares His Heart; 'Moon Embracing the Sun' Actor Prepares For Military Service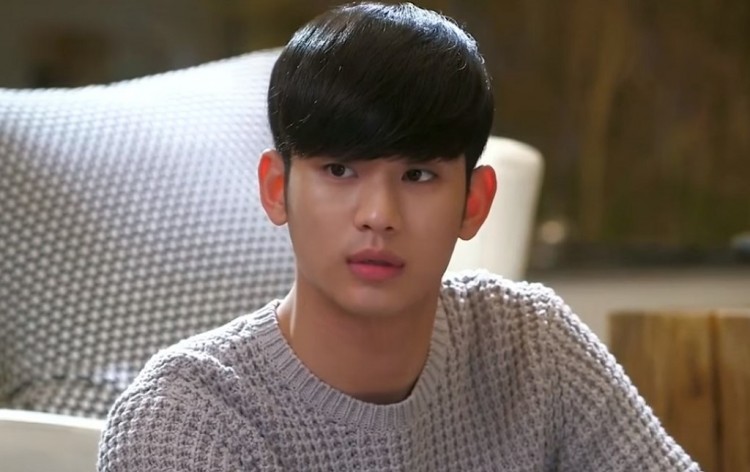 Kim Soo Hyun, known for his epic roles for "My Love From The Star" and "Moon Embracing the Sun" is rumored to accept the reality of enlisting in the military service soon. The actor is speculated to reveal his thoughts and plans before taking a break from acting owing to the mandatory military enlistment.
Kim Soo Hyun attended a press conference in order to promote his movie, "Real." This is his latest film after four years of being gone from the box office. His role in the said movie is a complex one because he would be portraying two different characters, as reported by Korea Times. Moreover, the upcoming movie would be Kim Soo Hyun's final work before going to military service.
The actor also shared that he hopes his followers and fans would remember his twenties image with this film. Soo Hyun said that the role that he brought to life was filmed last year and it portrayed the momentum of his twenties' career. According to him, "Since it was filmed last year, I hope that it's remembered as my representative work of my twenties."
According to past report of Soompi, Kim Soo Hyun is still unsure as to the final date of his enlistment. If the time allows him to do one more project before joining the military, he said he couldn't wish for anything more, but since no concrete details were provided, everything remains to be seen for Kim Soo Hyun.
On a different note, putting aside the serious details of military enlistment, the "My Love From The Star" actor had a good time when he played a bowling match for one of the episodes of "Infinity Challenge." The episode was designed to play a prank against Kim Soo Hyun. While the actor played bowling, all of his throws did not fare well and ended in an epic fail, while the members of the "Infinity Challenge" gained unparalleled results. Later on, the actor realized that his lane was rigged with oil, affecting his performance all throughout the game.
Even though the exact date for military enlistment remains unverified, Kim Soo Hyun has prepared himself and is awaiting the call to join the service for his nation. For the fans and followers, Soo Hyun's upcoming movie "Real" will surely depict a different side of the actor that they have never seen before.
© 2019 Korea Portal, All rights reserved. Do not reproduce without permission.