Beyonce, Jay-Z's Twins Named After Parents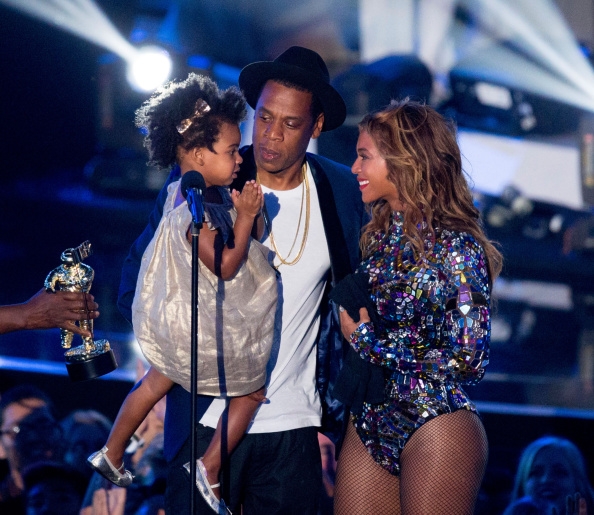 Almost 10 years after getting married, Beyonce Knowles-Carter and Shawn Carter, whose respective screen names are Beyonce and Jay-Z, welcomed their newly born twins, a boy, and a girl. A recent report claimed that the twins were named after their parents.
The baby boy is reportedly named Shawn while the baby girl is named Bea in honor of their parents. However, there is still no confirmation about the names of Beyonce and Jay Z's twins and the couple has neither denied nor confirmed this.
It appears that Beyonce and Jay-Z are being very careful with their children's names this time. At this point, their daughter is still too young to understand how her name is dragged in legal battles involving her parents.
Beyonce and Jay-Z are among the celebrities known for giving their child a unique name. Born on Jan. 7, 2012 at Lenox Hill Hospital in New York, their first child of the couple was named Blue Ivy Carter.
Even before Beyonce and Jay Z's first child turned one year old, the former lead singer of Destiny's Child tried to trademark the name, Blue Ivy. However, she was denied the rights because an event-planning company of the same name owned by Veronica Morales already owned the mark.
In February, Jonathan Schwartz filed a trademark application to launch a series of products under the name Blue Ivy on behalf of Beyonce. Schwartz is the former executive vice president of Beyonce's BGK Trademark Holdings.
In May, Morales filed an opposition challenging Schwartz's request. The Blue Ivy company owner accused Beyonce of fraudulently filing an application with the United States Trademark and Patent Office, which is related to BGK Trademark Holdings.
On June 6, Beyonce demanded Morales's opposition be thrown out, Us Weekly reported. Jay Z's wife claimed that she was the sole member of BGK Trademark Holdings, which bears her initials.
However, Beyonce lost the legal battle over the Blue Ivy trademark. Schwartz has been ordered to testify to determine whether or not Beyonce committed fraud, according to court papers obtained by Daily Mail.
Before giving birth to twins, Beyonce released her sixth album titled "Lemonade." The album had 12 tracks including "Freedom" featuring Kendrick Lamar.
© 2023 Korea Portal, All rights reserved. Do not reproduce without permission.