Leeteuk: I Bet My Entire Life On 'Super Junior'
by
Kriti
/ Jun 20, 2017 03:43 AM EDT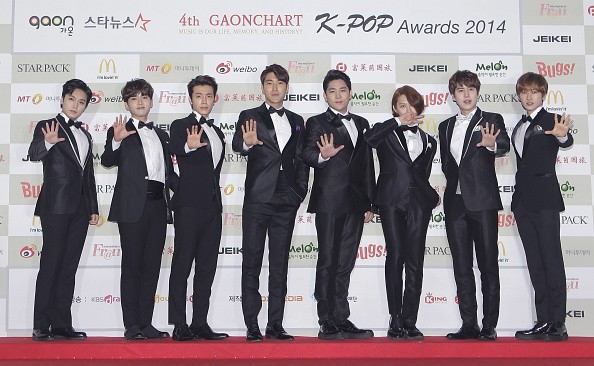 Leeteuk is perhaps among the most popular members of "Super Junior." The talented members recently took to his official Instagram account to express his feelings regarding the group. Several reports carrying his post suggest that Leeteuk for the first time ever can be seen showing affection towards his group.
According to a report published by Soompi, Leeteuk posted an image of his group along with him on Instagram on June 18th. He accompanied the image with a caption that addressed Super Junior. He seems to have taken the opportunity to talk about how he has bet his entire life on "Super Junior" and he will continue to do so for the rest of his life. He said that there were so many things that he would give up for the choices and also at the same time, many other things that he will gain as a result of being a part of "Super Junior." He expressed his opinion furthermore by saying that making a choice is taking responsibility for the things that people don't end up choosing. Leeteuk concluded by stating that he is happy about how things are and there are too many emotions going through his mind.
As can be recalled, "Super Junior" recently made an announcement, stating that they were planning on making a comeback later this year. According to a report published by Soompi, Super Junior is planning on making a comeback between October and November later this year. If this actually turns out to be true then this will be the first time they will be debuting an album since 2015 where they launched 'Devil.'
The group hasn't made any prominent establishments lately as many of the group's members are busy finishing their military enlistment services. Ryeowook and Kyuhyun of "Super Junior" were the latest members who recently joined the military group to complete their services. Moreover, Eunhyuk and Donhae are also expected to join them in the upcoming month.
© 2023 Korea Portal, All rights reserved. Do not reproduce without permission.