'The Originals' Season 4 Final Episode Spoilers: Klaus Sacrifices Everything To Save Hope, Mikaelson Family's Separation Imminent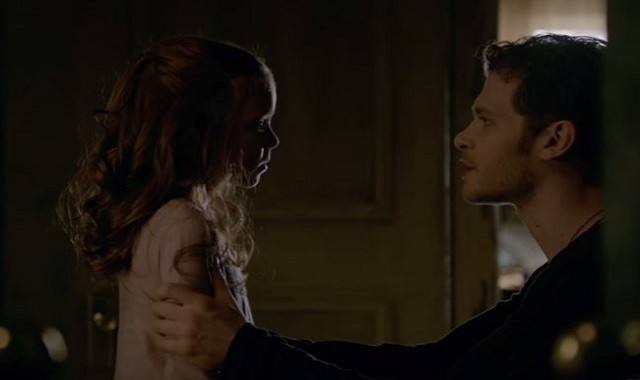 Beloved characters will be forced to take drastic measures that might separate the Mikaelson family forever in the upcoming "The Originals" Season 4 finale episode. Latest spoiler news teased of Klaus (Joseph Morgan) and his friends continued attempts to rescue Hope (Summer Fontana) from the Hollow.
"The Originals" Season 4 final episode promises to feature a suspenseful and exciting fight between the Hollow and the Mikaelsons. With the said mysterious villain gaining control over Hope, it would take all of Vincent's (Yusuf Gatewood) know-how and abilities to push the Hollow out from Klaus' daughter's body. However, the rescue plan will require members of the Mikaelson family to make the biggest sacrifice of their lives, according to episode spoilers posted on Spoilers Guide.
Titled "The Feast of All Sinners," Klaus and his loved ones will have no choice but to follow Vincent's desperate plan in the upcoming "The Originals" Season 4 finale episode. With the said character coming up with a magical way to separate the Hollow from Hope and putting fragments of the mysterious entity into four persons from the Mikaelson family, the said plan will ensure that the said villain will no longer be able to harm Klaus' daughter.
Despite Vincent's warning that the said four persons should never meet or be together again to keep the Hollow's powers at bay, Klaus will be open to following Vincent's suggestion even if it meant being apart from his siblings. However, Rebekah (Claire Holt) may not be amenable to the said plan and will even remind Elijah (Daniel Gillies) of a vow that the Mikaelson family members made to always stand together in the upcoming "The Originals" Season 4 finale episode.
In other news, the exciting end of "The Originals" Season 4 is expected to pave the way for a different look at Hope's story in "The Originals" Season 5. The new chapter to the said supernatural series will even feature a time-jump and a love interest for Klaus' daughter. Casting news teased of the introduction of a newly-turned vampire named Rogan who will form a bond with Hope, according to Entertainment Weekly.
"The Originals" Season 4 finale episode will be aired on June 23, Friday, on the CW. Watch the teaser clip below:
© 2018 Korea Portal, All rights reserved. Do not reproduce without permission.