'Running Man' Star Lee Kwang Soo Falls For Jung Hye Sung's Charms, Admits To Being In Love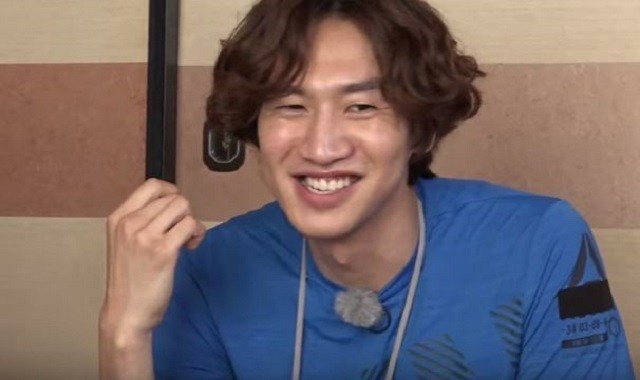 It appears that Lee Kwang Soo encountered another female celebrity who made his heart beat a little faster in "Running Man." The said cast member formed a cute loveline with Jung Hye Sung during the actress' guest appearance on the SBS variety show.
After a harrowing horror labyrinth experience in Japan, Lee Kwang Soo enjoyed a less stressful challenge in the recent episode of "Running Man." Partnered with Kim Jong Kook and guest star Jung Hye Sung, the trio visited several iconic places in the said Asian country in their quest to collect as many mission stamps as possible.
Apart from an exciting race between three teams, the said "Running Man" episode featured the cute interactions between Lee Kwang Soo and Jung Hye Sung. The "Love in the Moonlight" actress even admitted that her ideal man resembled the said cast member given his tall and thin frame, Korean news outlet Chosun reported. She then explained that men who had the said body type would usually make her feel protective.
Lee Kwang Soo, known to fall in love easily with some the female stars who guested on "Running Man," jokingly responded that Jung Hye Sung should not fall for his charms while on the show. He also candidly admitted to being in love with someone but declined to share details about his crush.
Despite Lee Kwang Soo's warning, Jung Hye Sung continued to act cutely towards the "Running Man" cast member. She even held his hand while they were walking and gave him a surprise back hug which further melted the "Entourage" actor's, heart.
In other news, avid fans may soon see Lee Kwang Soo on the small screens. In a recent announcement released by the "Running Man" star's agency, King Kong by Starship stated that the actor was offered the lead role in the drama tentatively titled "Live," Soompi reported. However, it is still unclear if he will accept the casting offer.
"Running Man" airs every Sunday on SBS. Watch a clip of Lee Kwang Soo and Jung Hye Sung's sweet interactions below:
© 2023 Korea Portal, All rights reserved. Do not reproduce without permission.