Korean Fans Angered By International Fans For The Petition 'Justice For Kim Jonghyun & Kim Samuel' After Produce 101 Season 2 Finale
by
Ella
/ Jun 19, 2017 11:13 AM EDT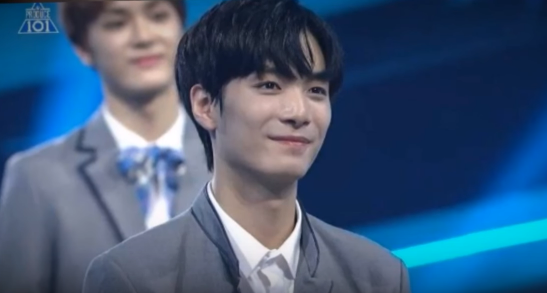 The results of the final episode of 'Produce 101 Season 2' did not sit well with the international fans. Because only Korean nationals can vote in the show, international fans of the survival show who couldn't vote were upset at the final top 11. Jonghyun, Samuel, Seonho, all trended worldwide on Twitter as soon as the top 11 was announced live on the June 16 broadcast. International fans were angered that Pledis's Jonghyun and Brave Music's Kim Samuel didn't make the cut.
Aside from venting out their frustrations on Twitter, international fans of 'Produce 101' went as far as making a petition for eliminated trainees, particularly Kim Jonghyun and Kim Samuel. User Carlie Campos posted the petition online, writing, "Kim Jonghyun and Kim Samuel are very well qualified to be in Wanna One. Talents should be appreciated. Having discriminatory perspectives on Samuel just because he's half Mexican is not okay. Plus not having the luxury for international fans to vote. Many of us are frustrated and we should try to make a chance. Despite Brave saying, they'll give Samuel an album, I would like for him to have a group bond."
The petition demands that Wanna One should absorb Kim Samuel and Kim Jonghyun to make them 13 members. So far, the petition has over 12,000 supporters. However, Korean fans got word of the petition and lashed back at international fans. While some Korean fans of 'Produce 101 Season 2' laughed at the effort, others resorted to insulting and making fun of international fans. Comments include, "We're the ones who get to choose the members. You guys aren't 'national' producers," "What the hell are you talking about...It's called the nation's boy group because 'national' producers are the ones who get to choose the members...It's not 'international producers'" and "There's no use of being so jealous of us because we're the national producers...The only thing you can do is to re-born."
Several international fans accused Korean voters of racial discrimination, claiming that Koreans didn't vote for Samuel because he was mixed. Korean fans were quick to rebuke their claims, saying, "The winner of the first season, Somi, is also a biracial, though? What kind of discrimination are you talking about?" They also pointed out that Lai Guanlin, who is Taiwanese, made it to the Top 11 so this wasn't a matter of racial discrimination.
© 2018 Korea Portal, All rights reserved. Do not reproduce without permission.