Meet Jonny Kim: The Korean-American Astronaut Candidate For NASA
by
Mudit
/ Jun 17, 2017 07:58 PM EDT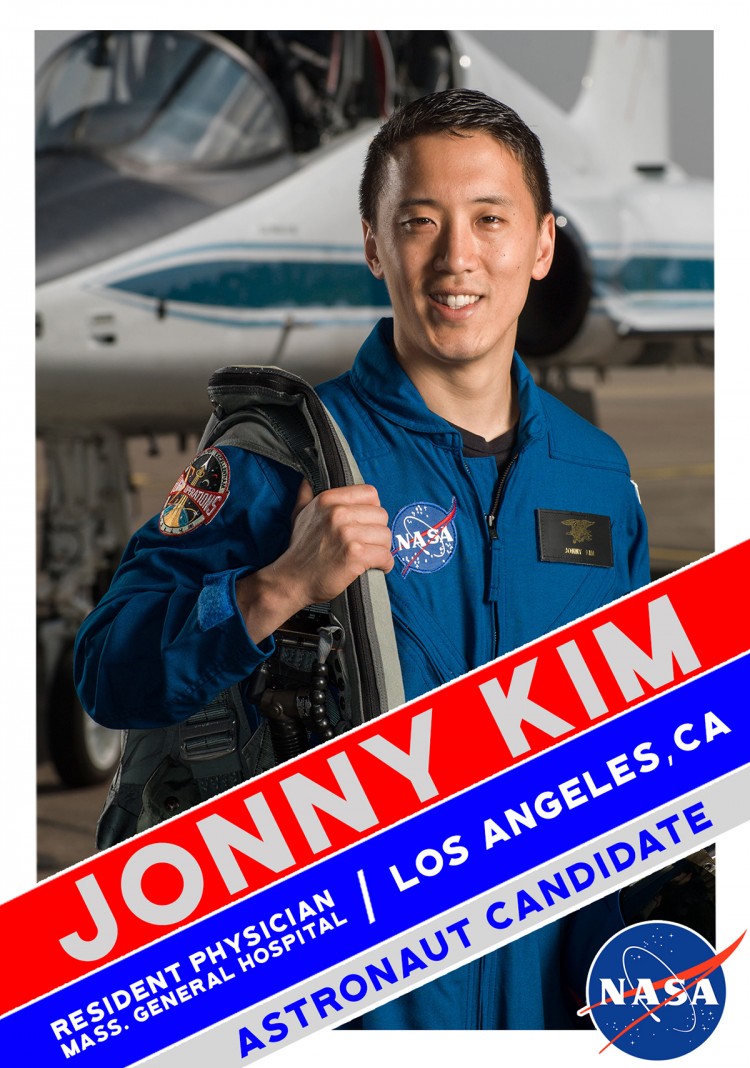 Jonny Kim is one of the recently selected candidates for the 2017 Astronaut Candidate Class at NASA. Jonny is born and raised in Los Angeles, California and graduated from the Santa Monica High School in the year 2002. Jonny went on to enlist in the Navy after his graduation and became a Seaman Recruit. He was enlisted as a Special Warfare Operator for SEAL and had over 100 combat operations by the year of 2009. He has been awarded the Star Medal twice during his past career.
Jonny earned his Bachelor's degree in Mathematics from the University of San Diego, in the year of 2012. He went on to study medicine at the Harvard Medical School for 4 years and graduated with a Doctorate of Medicine. Jonny was a selected based on his merit from over 18300 applicants for NASA's selection.
Jonny will be recruited to NASA's astronaut training program later this year and will begin his training program in August 2017. He will be put through rigorous mental and physical training sessions along with the other candidates for the next two years. When he and the other candidates are done, they will be assigned technical duties while they wait for their first flight assignment.
Jonny has served as a combat medic, sniper, navigator, and point man during his various combat missions on the ground. At the time of his selection, Jonny was a resident physician at the Massachusetts General Hospital. He was in the Emergency Medicine department with Partners Healthcare.
Jonny Kim is an inspiration to us all with his amazing accomplishments and recent selection to the 2017 NASA Astronaut Candidate Class. We all hope he continues aspiring us in the same way.
© 2018 Korea Portal, All rights reserved. Do not reproduce without permission.