'Fairy Tail' Chapter 540 Spoilers: Ichiya, Anna Revived; Dragon Slayers Unite Against The Dragon King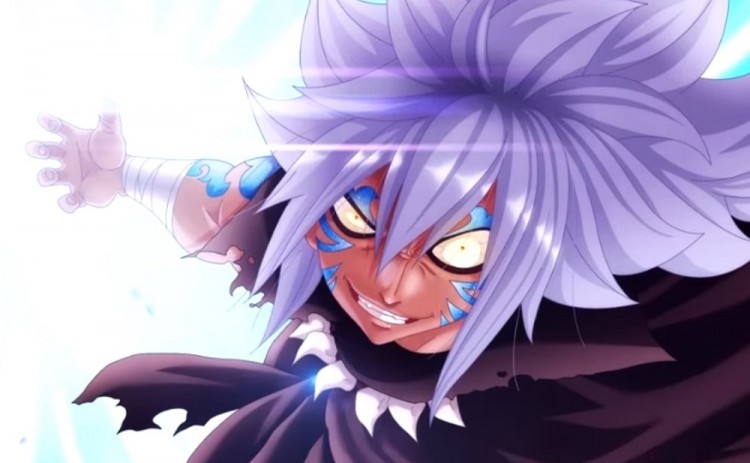 The latest chapter of the "Fairy Tail" manga series is out and it seems like there's still a lot to go on even with just six chapters left. The manga is in its final arc and already approaching its end but Acnologia is back to bring chaos.
"Fairy Tail" Chapter 540 reveals the outcome of Acnologia's Eternal Flare attack. After devouring the dragon slayers into the Ravines of Times, Natsu finally faces off with Acnologia. Meanwhile, in Magnolia, Erza and her company were surprised to find that Ichiya and Anna Heartfilia have been revived after being spewed out of the ravines. Erza also finally meets the resurrected Mavarok, who apologizes for the trouble he has caused.
Anna and Ichiya's return was essential because it was the only way for the remaining Fairy Tail guild members to find out Acnologia's real situation. As revealed in the previous chapters, Acnologia was lured into the Ravines of Time in an attempt to seal him for eternity. However, he ends up gorging it and comes back more powerful. Anna explained that Acnologia is too powerful now that he needed to use both his human and dragon forms to hold the immense power.
The dragon form of Acnologia is outside the Ravines of Time, flying over Magnolia and Erza realizes that this state of separation could be the only way to defeat the powerful and final nemesis in "Fairy Tail" once and for all. Erza gathers Lucy and the rest of the team for a plan that she has yet to reveal. Meanwhile, the human form of Acnologia is in the Ravines of Time provoking Natsu into a fight. Natsu is attacked but he was able to get away with it because of his own powers.
Wendy and the rest of the dragon slayers who were trapped within crystals that Acnologia created have started to wake up. The dragon slayers from Fairy Tail and Sabertooth guilds unite and prepare to face off against Acnologia. The archenemy continues to taunt them and said that it's time that he reminded them why he is called the Dragon King.
© 2018 Korea Portal, All rights reserved. Do not reproduce without permission.