Apink Hayoung Responds To Disgruntled Fan's Death Threats
by
Rohit
/ Jun 16, 2017 09:50 PM EDT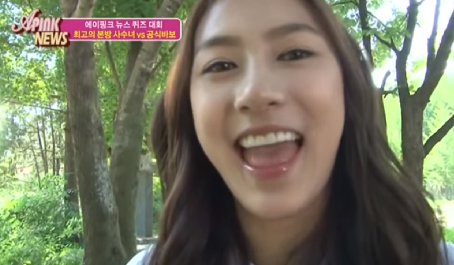 Apink Hayoung along with her group was reported to be receiving unusual death threats in the recent past. The celebrity singer has apparently taken to her official Twitter account in order to address this issue. All Twitter users maybe already know, there is a limit to the character-play on tweets on the social media platform. However, that didn't stop Apink Hayoung from expressing her mind as she tweeted a total of three times in order to express everything that was going on in her mind.
According to a report published by Koreaboo, Apink Hayoung went on to state that the group's pandas, relatives, and agencies have been very worried about them since the past couple of days. Due to several unfortunate events that occurred in the recent past, their closed ones have become alarmed and nervous about her and her groups' lives. Then she stated that when they finally heard why these unfortunate events were taking place, they actually felt sorry for it.
Acknowledging the fact that the groups' pandas were getting too unnecessarily worried over this, they decided to focus on the things that were more important. Apink Hayoung's group realized that their comeback was much more important and thus, decided to focus on that.
She concluded by assuring her fans and followers not to worry about them. She further added by saying that they wanted to express their gratitude towards Captain Q's security firm as they have been protecting lives ever since these unfortunate events occurred. Lastly, she said that the group is sorry about the situation and that they hope that the case gets resolved as soon as possible.
As can be recalled, Apink started receiving death threats from an alleged upset fan since the evening of June 14th. The alleged perpetrator stated that he was upset with Apink and was willing to take her life as well.
© 2018 Korea Portal, All rights reserved. Do not reproduce without permission.