Yoon Si Yoon Talks About Going Distance For Loved Ones
by
Rohit
/ Jun 16, 2017 09:47 PM EDT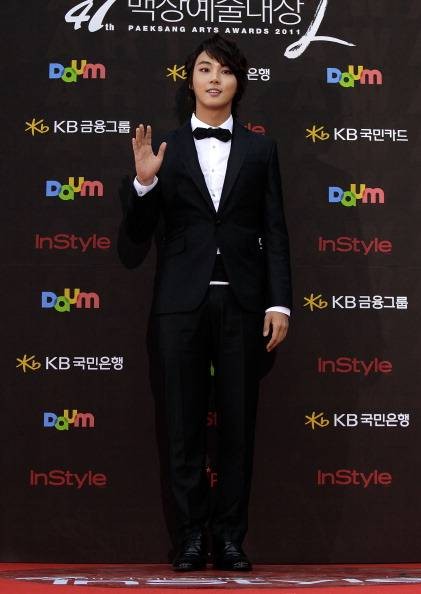 When it comes to going the distance for your loved one, no one can beat Yoon Si Yoon. At an interview held recently, the Korean actor spoke about a time when he flew all the way to Japan just to grab some food for his former girlfriend.
According to a report published by Allkpop, Yoon Si Yoon while talking about "literally going distance" for his ex-girlfriend said that there was a time wherein he flew to Japan only to make sure his girlfriend has her favorite meal to eat. He said this on the June 15th episode of "Happy Together 3." He added by narrating another such incident wherein his girlfriend wanted to eat pork stew rice. He remembered her telling him that she particularly likes the pork stew rice from a restaurant in Busan. In order to make the girlfriend happy, he drove all the way to Busan and back just to parcel some fresh pork stew rice. Talking about dedication, Yoon Si Yoon certainly does top the list.
He further went on to advise all the viewers who think that even they should do such things for their girlfriends. He recommended the viewers against this habit as instead of being moved by the gesture, the partners often get scared. He said that there is only ten per cent of the chances of them being moved and ninety per cent of the chances of them being frightened.
Yoon Si Yoon only admitted after Park Myung Soo joked about the former going all the way to Japan to buy ramen. He said that he had actually done such a thing, but instead of ramen, he went to buy a certain type of Castellan (Japanese sponge cake). The actor concluded by saying that he stops thinking rationally when he is in love.
© 2018 Korea Portal, All rights reserved. Do not reproduce without permission.