Heechul Reveals Key Details About Greeting On 'Pot Stand'
by
Rohit
/ Jun 18, 2017 09:26 PM EDT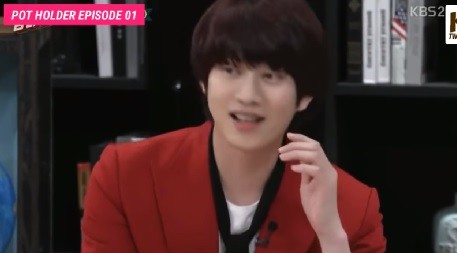 As the fans may already be aware, KBS 2TV's new variety show called "Pot Stand" recently witnessed the attendance of Heechul, TWICE, Lee Kyung Kyu, Ahn Jae Wook and Lee Yong Dae - all together in one place for the first time.
According to a report published by Allkpop, "Pot Stand" is KBS 2TV's new variety show essentially revolves around major celebrities and their recently-published books. The guests often speak about their daily lives and even reveal key personal details to the public. The show is currently being hosted by Lee Kyung Kyu, Super Junior's Heechul and Ahn Jae Wook. Yoo He Yeol was a special member who was attending during one particular episode.
During this episode, Heechul was reported to be confessing that he is the kind that doesn't really like books or even likes enjoying reading them. He further added that he has thought about publishing books himself, but he feels that he is only good enough to furnish a guidebook about a topic like girls group. He can only write about something that he likes and he is fond of. He further went on to suggest that he likes to talk and read about aspiring girl groups, their famous titles, how they greet and how their lifestyles are, in general.
Heechul also pointed out how Lee Kyung Kyu is so impeccable when it comes to greeting. He said that it is an art and Lee Kyung Kyu does it really well by greeting politely at first and just nodding thereafter. However, when it comes to girl groups, they have to be very careful when it comes to talking. Many celebrities have ruined their lives over the fact that they don't greet well. The show is going to go on throughout this season so fans can expect more from Heechul as time passes by.
© 2018 Korea Portal, All rights reserved. Do not reproduce without permission.