'Fight My Way' Ending Accidentally Spilled; Series Drops Hints About Lead Characters' Budding Romance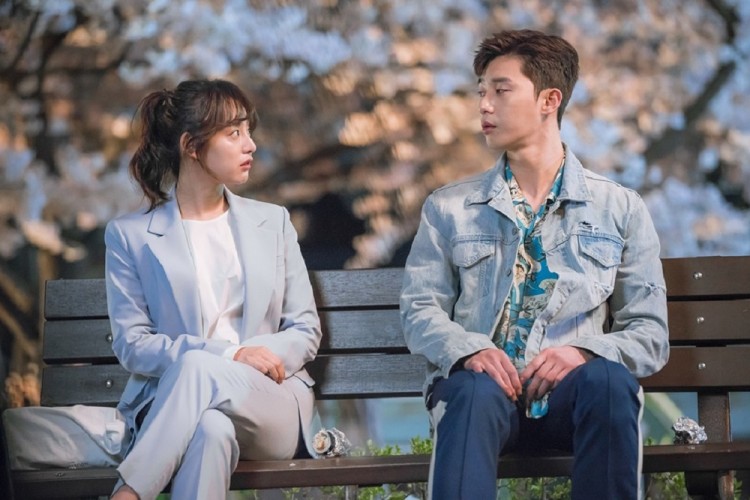 The new coming of age drama series, "Fight For My Way" continues to mesmerize viewers with its realistic and humorous story. Fans who avidly watched the series have noticed that the production has been dropping hints since day one about the characters. Moreover, one of the cast accidentally spoiled the ending of the series.
KBS2 romantic comedy television series, "Fight For My Way" premiered in May and it enjoys continuous high and steady viewership rating per episode. The series introduced four main characters but focused on Ko Dongman and Choi Aera who are best friends and eventually started falling in love with each other. The series attracted viewers because of its realistic portrayal of relationship and ambitions. Viewers have commented most especially how the relationship of characters Kim Joo Man and Baek Sul Hee were actually true to life. The recent episodes of "Fight For My Way" reveals interesting developments in their relationship.
In fact, when the cast sat down for an interview with KBS "Entertainment Weekly", the actors who play the said roles, revealed that Joo Man will be making a huge mistake in their relationship. However, chatty actor Kim Sung Oh, who plays the role of Coach Hwang Jang Ho revealed that there was actually a bigger mistake in the two's relationship and he went on to tell about it. The cast was flustered because Sung Oh's revelation turned out to be a huge spoiler for the ending of the series, which actor Ahn Jae Hong pointed out. Thankfully, KBS censored the spoilers but knowing that Joo Man and Sul Hee's relationship might be heading to bigger hurdles make things more interesting.
Avid fans of the series also realized that KBS2 has been dropping hints on the budding romance between Dong Man and Ae Ra. Each episode ends with a special highlight and a preview of the next episode. Since the first episode, there have been two gauges on the sides of the highlights, which turned out to be an indication of how Dong Man and Ae Ra feel for each other. The first few episodes revealed one star but as the story progressed, more stars are added, hinting that the two's feelings for each other are growing stronger each episode.
© 2023 Korea Portal, All rights reserved. Do not reproduce without permission.