BTS Were Backup Dancers for GLAM Before Their Debut In 2013
by
Mudit
/ Jun 16, 2017 04:54 AM EDT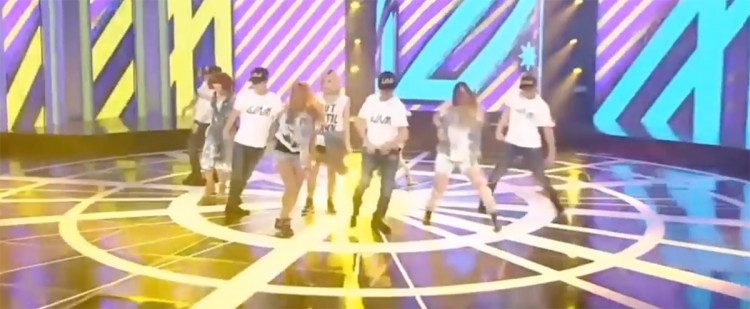 Jimin, Jungkook, J-Hope, and Suga were backup dancers for GLAM back in 2012. Check out this video. The BTS boys were backing up GLAM's leader and Vocaloid SeeU. GLAM was performing on their "glamorous" stage in 2012 when the boys were spotted dancing behind them. As BTS made their debut in 2013, this must've been just a few months prior to their first release.
GLAM was a girl group that was created by BigHit Entertainment and Source Music. They had an Anime Vocaloid as a part of their show and she was called SeeU. SeeU was voiced by the girl band's leader Kim Daehee. SeeU is a 17-year-old girl who has been styled after GLAM's leader Kim. She even her own stages that included the BTS boys backing her up.
Jimin was also spotted in GLAM's first hit single 'Party (XXO)'. He was spotted falling off a sidewalk with exactly 0.54 s of screen time. Jimin had sparks flying out of him, and it almost appeared as if he was caught, midair.
While Jimin was busy with GLAM; J-Hope, V and Jungkook were spotted in some music videos. The boys could be seen playing different roles in Jo Kwon's "I'm Da One" music video. There are also reports of Suga being a backup dancer for Kumamon, but we don't have any definitive proof yet.
All in All, the BTS boys have worked hard and true to be where they are today. Their perseverance and backing up for other singers and bands have finally paid off, as the group is now the subject of all the international media attention. The group shot into the even bigger limelight on the international stage, after their appearance at the Billboard Music Awards.
© 2018 Korea Portal, All rights reserved. Do not reproduce without permission.