Transformative Thursday: Cho Hye Jung Is The Ultimate Inspiration
by
Rohit
/ Jun 16, 2017 09:43 PM EDT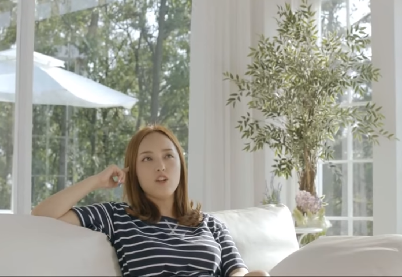 Korean actress Cho Hye Jung, as fans could make out, had gained a lot of weight for her role in the drama, "Weight-lifting Fairy Kim Book Joo." She was almost unrecognizable. Now that the drama has finally ended, the actress is in the process to lose the incredible amount of weight she had gained for her role and she is quite successful at it.
As noted by Koreaboo, fans were in awe of Cho Hye's dedication towards her role in the popular TV series, "Weight-lifting Fairy Kim Book Joo," as she managed to become almost double her size to fit into the character. As can be recalled, she was incredibly slim and in order to fit into the character for 'Weight-lifting Fairy Kim Book Joo,' she gained a lot of weight. She even spoke about her experience of gaining weight. On a popular variety show, "Happy Together 3," Cho Hye was heard saying how she had to weigh herself in front of the producers and directors of the show almost every alternate day while she was gaining weight for her role. She found it incredibly difficult to undergo the procedure of gaining weight, as after a point of time she started hating the fact that she was getting fat.
The drama's finale episode recently wrapped up and since then Cho Hye has been on a mission to lose the weight that she gained for her role in "Weight-lifting Fairy Kim Book Joo." She has been quite active on several online platforms as well. Just recently, she took to Instagram to post a video of her working out. Turns out, she has already started showing results.
It's been a month since, "Weight-lifting Fairy Kim Book Joo," concluded and since then she has managed to lose almost half the weight that she had gained. Several pictures of the actress from a photo-shoot recently emerged online and her shocking transformation is evident yet again.
© 2018 Korea Portal, All rights reserved. Do not reproduce without permission.