'Dragon Ball Xenoverse 2' DLC Pack 4: June Release Confirmed With 'Warrior of Hope' Story, Customized Characters and Clothes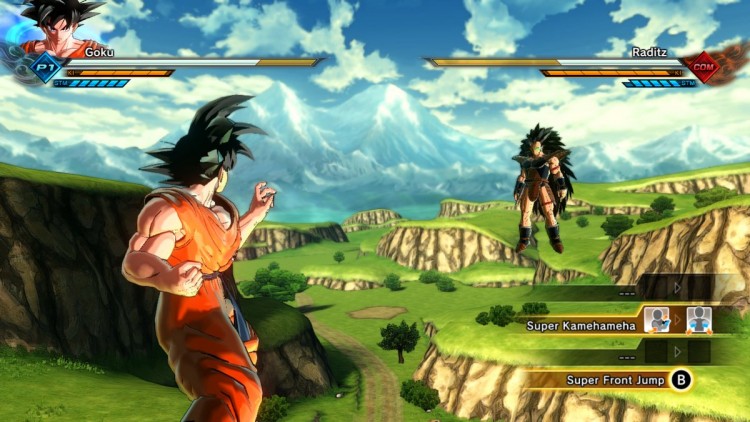 The upcoming downloadable content pack of "Dragon Ball Xenoverse 2" is going to feature the biggest update for the fans. The latest news are coming that the "Dragon Ball Xenoverse 2" DLC pack 4 is going to feature new stories, customized clothes and customized characters. The DLC pack 4 is expected to release in June.
The "Dragon Ball Xenoverse 2" DLC pack is the most awaited content for the players because of its vicious battles. The upcoming pack is going to feature the massive and epic battles between Super Saiyan Rage Trunks and Fusion Zamasu. Besides, the players will be able to customize their characters with respect to their powers, moves and clothes.
According to Shueisha's Weekly Shonen Jump magazine, it is revealed that the "Dragon Ball Xenoverse 2" DLC Pack 4 will include a number of new content. This includes Super Saiyan 4 costumes and the option to equip characters with Goku's SSJ4 costumes. Although the release date is not confirmed, the developers are expected to unveil the contents of the pack at the Electronic Entertainment Expo in Las Vegas.
Besides, there are speculations about the Super Saiyan Range Trunks that will it be a playable character in the DLC pack or not? However, it has been confirmed that Super Saiyan God Super Saiyan Vegito and Fused Zamasu are going to have an epic battle. This is the only reason that the players are desperately waiting for "Dragon Ball Xenoverse 2" DLC pack 4.
Other additional content in the "Dragon Ball Xenoverse 2" DLC pack 4 include a new stage in the form of Devastated Future City as well as three parallel quests. The pack is also going to feature five new attacks, two new accessories and six new super souls. In addition to this, a free update will also be included but the details of which have yet to be revealed by the developers.
© 2018 Korea Portal, All rights reserved. Do not reproduce without permission.