Rap Monster Confirms BTS Comeback; Group Parodies 'Blood Sweat & Tears' Music Video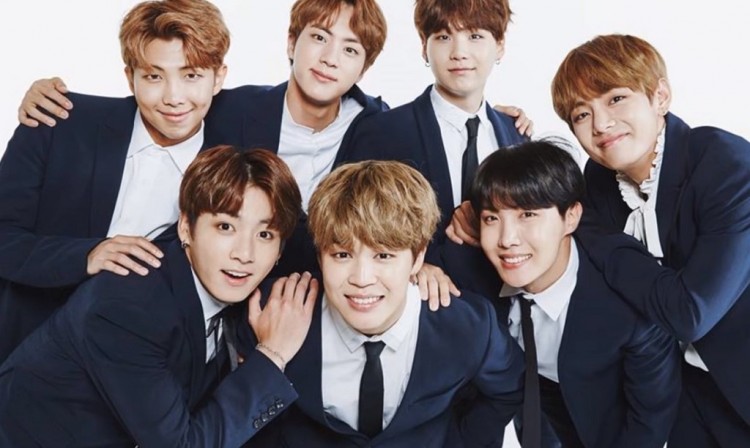 BTS, also known as Bangtan Boys, is taking the music industry by storm. The group just celebrated their fourth anniversary special event and were even congratulated by artists all over the world. In light of their rising popularity, many are curious of what's next for the group.
BTS leader, Kim Namjoon who is widely known by his stage name Rap Monster, recently opened up about the group's awaited comeback. On June 13, Rap Monster reportedly mentioned at a recent press conference that BTS, also known as Bangtan Boys, is already working on new songs. The idol added that they are continuously working on the production album and preparing great music that will surely be a surprise to fans.
BTS recently celebrated their group's fourth anniversary and they still have more plans lined up after that. They will be flying to Japan in July to kick off their Japanese concert tour. With the boys still busy promoting, their comeback is expected to take place in August.
In light of their recent anniversary celebration, BTS held their annual special event, BTS Festa. This year's BTS Festa featured 2017 BTS Home Party, which took place on June 13 at the Olympic Park in Seoul. Overseas fans were also able to watch the said party by tuning in to Naver's V. The celebration was such a hit that it was one of the top worldwide trends on Twitter.
BTS revealed a lot of treats for the fans, which included unveiling old photos of them back when they were still toddlers. However, their comical parody of the music video of their own song, "Blood Sweat & Tears" was the biggest highlight of the event. The music video, which was released in October 2016, was copied by the boys in their hilarious rendition, finding everyday random stuff to make each scene as similar as possible.
© 2019 Korea Portal, All rights reserved. Do not reproduce without permission.