Sulli Being Bashed For This Picture She Posted On Instagram
by
Kriti
/ Jun 13, 2017 05:55 AM EDT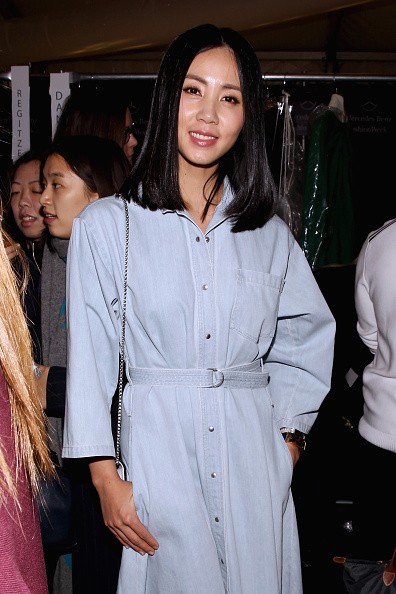 If recent reports are believed to be true then it appears like Sulli has gotten herself into yet another controversy with regards to her social media presence. The celebrity posted a picture on Instagram, wherein she is seen attending G-Dragon's concert. Along with the picture, she posted a caption that read, "Peace minus one, Middle fingers up." This caption didn't seem to go well with the fans of G-Dragon, who immediately took offense.
According to a report published by Allkpop, the fans didn't mind the caption until Sulli tagged G-Dragon himself in the picture, on both public as well as private accounts on Instagram. Soon after she posted the picture, she was faced with endless criticism and hate comments coming from the side of the fans.
As the report further suggests, there were many fans who commented, saying that while they are fans of Sulli as well, they don't understand why she had to tag his private account as the move was cheap and utterly disrespectful. At the same time, there were many fans who came to Sulli's defense as well. Some of the fans warded the hatred comments by saying that G-Dragon and Sulli are close and thus, they don't see a problem in the move made by Sulli. Many even suggested that the fans were just jealous and that they needed a reason to bash the actress.
According to a report published by Allkpop, the two have been rumored to be dating in the recent past. While there isn't official confirmation coming from the side of either of the two; many feel that they are in a relationship for quite some time now. They are often seen hanging out together and were even spotted wearing the same ring earlier this year, indicating that they are in a relationship.
© 2023 Korea Portal, All rights reserved. Do not reproduce without permission.