Microsoft Surface Phone 2017 Release Date, News & Update: Microsoft Reveals Surface Pen & Projector Included; Company Leaked Surface Phone In China?
by
Luis
/ Jun 08, 2017 10:50 AM EDT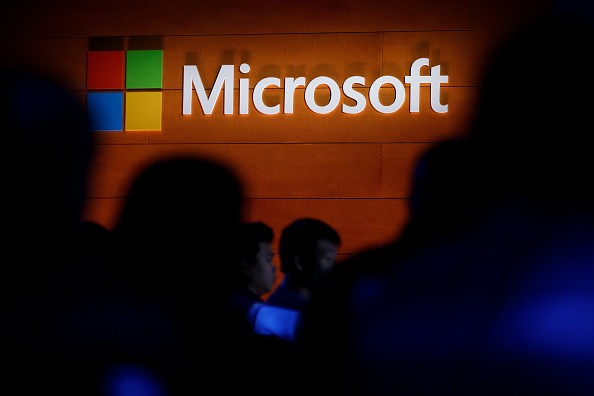 Microsoft's seemed to have accidentally leaked their future plans with the Microsoft Surface Phone 2017. The details for the next Windows 10 handset was gathered from the video description of their official account on Bilibili, an alternative video sharing website just like YouTube.
Rumored Microsoft Surface Mobile leak from Bilibili. pic.twitter.com/dXf6x7MG9L

— Luis Gochoco (@gochocoluis) June 8, 2017
The most attention-grabbing detail, that the leak has shown is that the company is naming their next Windows phone the Surface Mobile rather than Microsoft Surface Phone 2017. Other than that, the leak also reveals that the Surface Mobile will be powered by a Snapdragon SoC. This matches last year's rumors in regards to Microsoft and Qualcomm creating 2 Surface Mobile prototypes equipped with the new Snapdragon 835 chip.
Next details that the leak has revealed is "Onto Table" projection and Continuum for the upcoming Microsoft Surface Phone 2017. Microsoft Continuum works for Windows 10 Mobile devices which enables the user to connect their handset to a dock and make it function like a desktop, much like what Samsung is doing the Galaxy S8 and DeX. Reports also mention an included stand for the Surface Mobile that'll be able to tilt up to 185 degrees. This is to take advantage of the built-in projector on the Surface Mobile, canceling out the need for a dock or a display when using Continuum.
Other details is an inclusion of Surface Pen for the Surface Mobile as well as codenames Surface Peking and Surface Slavonia. Again, these 2 codenamed devices match last year's rumors of 2 prototype Surface Phones. One sporting with 4GB of RAM, and one with 6GB of RAM. The alleged 6GB variant would be able to process x86 apps using Microsoft Continuum. Stay tuned to Korea Portal for more Microsoft Surface Phone 2017 release date hints, specs, features, news and updates!
© 2019 Korea Portal, All rights reserved. Do not reproduce without permission.