AMD Unveils Its Anticipated Radeon RX Vega GPUs
by
Pradeep
/ Jun 08, 2017 12:13 AM EDT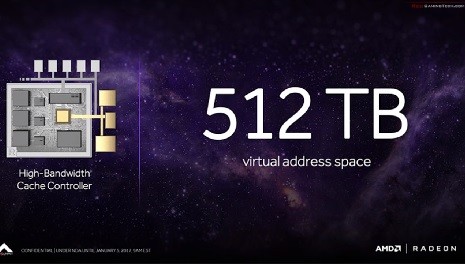 AMD has been making the headlines lately for more than one reason. For starters, the company is being speculated to be working on a monstrous Ryzen processor for the market, which was reportedly launched at this year's Computex. Unfortunately, the much-hyped about processing system didn't receive as much positive reviews especially due to the reason that the models specifically for the consumers won't be out until sometime at least. Therefore, the fans will have to do some waiting until they can get their hands on the product.
According to a report published by Tech Crunch, the gaming-equipment developer AMD has apparently said that the anticipated Radeon RX Vega GPUs which is primarily targeted towards mainstream PC systems, is not going to launch anytime soon. In fact, the launch might be delayed until SIGGRAPH 2017, that is scheduled to take place in Los Angeles, starting from the date July 30th.
In other words, the earliest that the fans will get to see these graphics cards is only towards the end of July. Moreover, as widely reported by numerous publications, the graphics card will only be launched in the form of a sneak-peek and not a full-fledged one. The actual launch of the RX Vega might take place later, perhaps several weeks later to be specific. In other words, fans will get their hands on the latest AMD RX Vega only by the end of August, or slightly later - considering that AMD does not face any other problems.
The reason why the upcoming card is gravely rumoured for is because it is said to feature the next-gen graphics architecture, which takes its inspiration from Polaris. The above given information has not been confirmed by the company as yet, it remains to be seen what exactly works out for the favour of the consumers.
© 2020 Korea Portal, All rights reserved. Do not reproduce without permission.