'Suspicious Partner' Updates: Ji Chang Wook Starrer Dethrones 'My Secret Romance' On Popular Asian Series Chart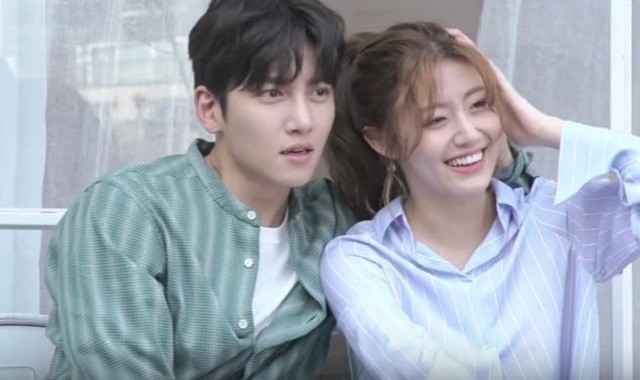 "My Secret Romance" failed to protect its first-place ranking on Drama Fever's latest popular Asian series chart. The Sung Hoon starrer dropped to number two with Ji Chang Wook's drama "Suspicious Partner" claiming the top spot on the said list.
For the period covering the first week of June, "Suspicious Partner" rose to the top of Drama Fever's weekly chart given the growing romance between Ji Chang Wook and Nam Ji Hyun's characters. The said achievement marked the first time that the SBS romantic comedy suspense series reigned over the said weekly chart, according to a list posted on the Warner Bros. owned video streaming site.
"Suspicious Partner" also became one of the fast rising series on Drama Fever's weekly chart. For the chart period covering the week of May 24, Ji Chang Wook's drama was at number nine before moving up to claim the second spot on the said site's May 31 chart. Given its recent milestone, the SBS series put an end to the five-week reign set by the recently concluded drama "My Secret Romance."
With "Suspicious Partner" and "My Secret Romance" occupying the top two spots on the said weekly chart, MBC's historical series "Ruler: Master of the Mask" retained its third-place ranking followed by the SBS variety show "Running Man" and "Strong Woman Do Bong Soon." At the bottom half of Drama Fever's weekly Top 10 Asian series are the dramas "My Sassy Girl," "Goblin" and "Lookout" at sixth to eighth places, respectively. The Chinese drama "Ten Miles of Peach Blossoms" nabbed the ninth spot, while the sci-fi series "Circle: Two Worlds Connected" landed at number 10.
In other news, "Suspicious Partner" showed strong TV ratings with nationwide viewership shares close to reaching the 10 percent mark. The SBS drama's episode 15 posted ratings of 8.4 percent, while episode 16 registered ratings of 9.3 percent across the South Korean nation, according to Nielsen Korea. Aired on June 1, the back-to-back episodes also achieved viewership shares of 8.6 percent and 9.6 percent, respectively, in the Seoul metropolitan area.
"Suspicious Partner" airs every Wednesday and Thursday on SBS. Watch a clip from Episode 16 below:
© 2019 Korea Portal, All rights reserved. Do not reproduce without permission.