Kai and Krystal Break-up, Here's Why
by
Kriti
/ Jun 07, 2017 05:41 AM EDT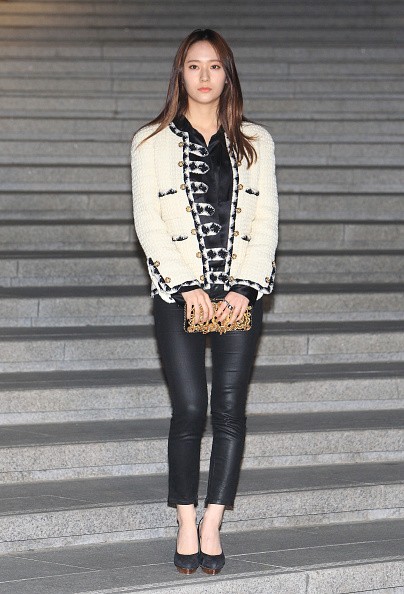 When the news of Kai and Krystal apparently parting ways broke out on the internet, the fans were left surprised and shocked as it was something that they didn't see coming at all. The former couple seemed to be having a decent time as far as their relationship was concerned and there were no indications as such that suggested that the couple might be headed for a break-up. This has led many fans to wonder exactly what might be the reason for their inevitable break-up.
According to a report published by KPopstarz, EXO's Kai and F(x)'s Krystal got into a relationship back in 2016. It was sometime early last year that the couple announced their relationship publicly. Exactly a year later, Koreaboo announced the news of their break-up. While the break-up was speculated on the basis of the information provided by the sources close to the couple for quite some time, it was only when SM Entertainment confirmed that it was certain that the two stars had indeed parted ways.
According to a report published by Inquistr, according to the couple's agency they reported opted to go their separate ways because of their respective busy schedules. They haven't been spending enough time with each other lately, especially due to their constant international travels. Fans are naturally upset over this fact because the couple undoubtedly looked great together.
The couple when they started dating had busy schedules too. What is interesting to note is the fact that they didn't have a lot of problems at first. This has also led many fans to feel that this might not be the real reason why the couple decided to go their separate ways. Whatever the reason maybe, it sure is highly disappointing to see such a beautiful couple part their ways.
© 2023 Korea Portal, All rights reserved. Do not reproduce without permission.