HaHa Reveals Suzy's Message Right Before He Got Married
by
Kriti
/ Jun 07, 2017 04:28 AM EDT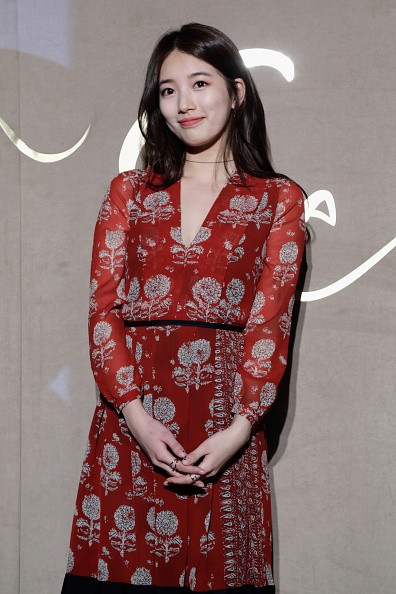 All fans are probably aware of the friendship that exists between Running Man's member, HaHa and Miss A's Suzy. They have been good friends for a long time. The former recently appeared in an episode of reality program 19 TV and he apparently revealed what message Suzy had sent him before he got married.
According to a report published by Koreaboo, when Suzy received the news that HaHa was getting married to singer Byul back in 2012, she immediately decided to write him a cute message before he gets married. In the message, Suzy wrote that she recently heard the news of HaHa's marriage to Byul Unnie in an article and that she thinks that they look really great together. She added in the message by scolding him in a funny manner for not taking her permission before deciding to get hitched. She concluded the message by saying that the card that she is sending him is her way of permitting him to get married and that she hopes that HaHa is happy with his wife, Byul Unnie for years to come.
According to a report published by IBTimes, it has been suggested that the two, Suzy and HaHa first met when they were filming for SBS's popular variety show called Running Man together. They were seen maintaining the role of husband and wife on the show as well.
The variety show basically revolved around their characters and how the journey embarks. It was from this time onwards that the two started growing closer and a bond of friendship was thereby developed. According to another online report, HaHa has been happily married to wife Byul Unnie since 2012. They have been enjoying a good time together as man and wife, despite their busy schedules.
© 2023 Korea Portal, All rights reserved. Do not reproduce without permission.