'Stranger Things' Season 2 Will End With Another Cliffhanger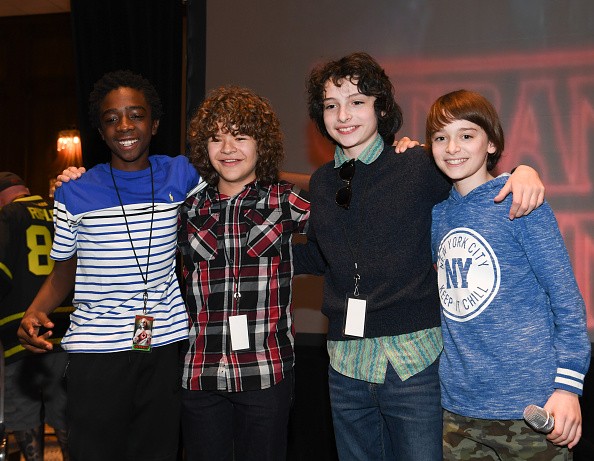 Despite its November launch date, fans are so excited to witness the second installment of the hit series "Stranger Things". Sources told that Netflix has been very quiet with regards to the details of the show to keep its viewers more interested and excited.
According to Huffington Post, "Stranger Things" has been a hit show because of its unique storyline and brilliant characters. The show follows the life of Joyce Byers as she goes on a quest to find her missing son, Will. The series became too popular across the world as it provides great twists and turns on the show. Just recently, Caleb McLaughlin gave a sneak peek as to what could happen in "Stranger Things" Season 2.
In an interview with Mclaughlin, he told that even the cast members have no idea what's going on in the show. When asked regarding the second teaser for "Stranger Things" Season 2, the young star admitted that he is also shocked with some of the scenes. As he told:
"I didn't even know what that was either. When I saw that I was like, 'What the heck is that?' I was like, 'Um, there is something I do not know about the script?' So that's definitely good because it makes my reaction even better - for me to have a real reaction. I have no idea what that is."
Moreover, Jet Mag reported that the second installment of the show would be way better than the past. As Caleb revealed, the upcoming season would be a lot darker than the usual. Not just that, he also reiterated that the additional characters would make the show greater than the expectation of the viewers.
Meanwhile, publications admitted that "Stranger Things" Season 2 might end up with another cliffhanger to make the show more fun and exciting. It was told that every episode of the show would be intense and action-filled. However, it is still uncertain whether what part of the story would be changed.
© 2023 Korea Portal, All rights reserved. Do not reproduce without permission.