iOS 10 Jailbreak Release Date: Arriving in August, Upcoming Jailbreak Might Not Work On iOS 10.3.2, What You Should Do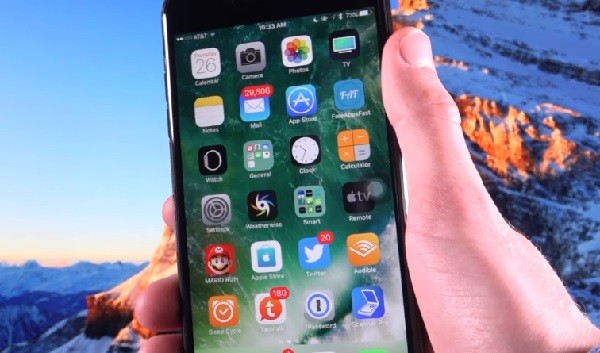 Apple has just updated the system with the latest iOS 10.3.2. The latest update includes bug fixes and security improvements. With the latest update, the existing iPhone users are so excited to upgrade their phone to the next security level, but they might not be able to use the upcoming iOS 10 Jailbreak. Pangu has demonstrated its iOS 10.3.1 Jailbreak in April and it is time for the hackers' group to unveil something unusual.
Indeed, Apple has updated its OS with the latest technology called the AFS i.e. Apple File System, but the hackers like Pangu previously had declared that they were waiting for the upcoming iOS 10.3.2 update to launch their iOS 10 Jailbreak. Now Apple has rolled the latest version of iOS 10.3.2 and is even launched the iOS 10.3.3 beta version, but the hackers group is still silence on its iOS 10 Jailbreak Release.
One of the researchers has even allegedly offered to help for creating the iOS 10 Jailbreak. In one of the tweets has even mentioned that the iOS 10 jailbreak might be revealed at the conference this summer. The researcher even advised the Apple users to save their SHSH blobs.
According to the researchers, the Apple users might not be able to get iOS 10 Jailbreak on the iOS 10.3.2 update. As Apple has upgraded its iOS 10.3.2 with security improvements, it might not be possible for hackers to provide a jailbreak for the update. It is liable for Apple users to retain their current iOS 10.3.1 version for getting the jailbreak.
In order to beat the hackers, Apple has already provided the iOS 10.3.3 developer's beta version. The company is even working to launch iOS 11 with the release of iPhone 8 this spring. It is possible that the hackers will not be able to provide iOS 10 jailbreak, or if they will be able, then it will be very difficult for them to unlock the system files of upcoming iOS 11.
© 2018 Korea Portal, All rights reserved. Do not reproduce without permission.