Lee Dong Wook Speaks Up, Is He Satisfied With His Role In 'Goblin'?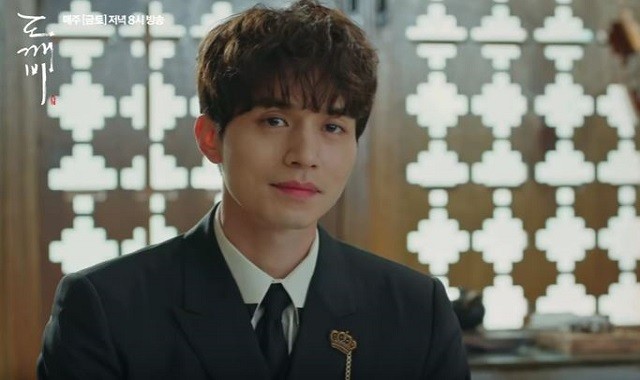 Currently, Lee Dong Wook is very busy with the "For My Dear" Tour in Asia. And while the famous Korean star is roaming around the world, fans wouldn't want to miss a chance of asking him series of questions regarding his career and personal life. What is his stand with bromance rumors with Gong Yoo? Is he really satisfied with his role as a Grim Reaper in "Goblin".
According to Soompi, a great number of issues were addressed by Lee Dong Wook in one of his tours in Asia. It was remembered that the Korean actor became extra famous today because of his role as Grim Reaper in the recently concluded hit show Goblin. When asked what makes his character outstanding, Dong Wook admitted that he needs to discern when to change his attitude from one scenario to another. Not just that, he noted that giving emphasis to the appearance of the said character makes the portrayal more excellent.
Moreover, Lee Dong Wook admitted that he has a hard time measuring his satisfaction of the character given to him. The actor told that he would want to make some few adjustments with his portrayal. However, seeing the love that Grim Reaper receives from the show's viewers make him more thankful rather than regretful for the role.
On the other hand, Dong Wook admitted that he would want to work with Gong Yoo again real soon. As a matter of fact, the actor revealed that he would want to have some comic scenes with his "Goblin" co-star. As Lee Dong Wook stated, "..So if there's something we can do together, since "Goblin" was filled with moments where we engaged in a lot of banter, I think it'll be fun if we can do something more comic in the future."
Meanwhile, All Kpop reported that Lee Dong Wook's primary energy in doing things has been his fans. He told that he's been working non-stop and he couldn't help but be thankful for his
© 2019 Korea Portal, All rights reserved. Do not reproduce without permission.