Surface Pro 5, The Primary Focus For Microsoft At The Moment
by
Kriti
/ May 28, 2017 05:53 PM EDT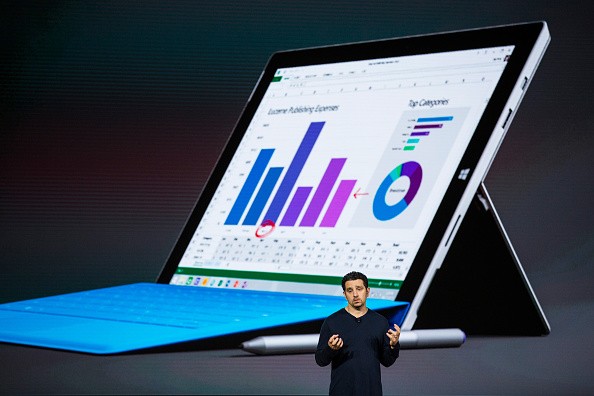 Microsoft is among the many other tech giants that are constantly initiating changes in their products and striving towards driving excellence year after year. The company has notably dominated the tech industry for a really long time, however competition has changed in terms of how challenging the future road is going to be for the Redmond-giant. Consumers have expanded their tastes and while, some like the Surface Pro 5, others still prefer Surface Book.
According to a recent online report, the company is expected to take the wraps off its Surface Pro 5 device anytime soon and chances are that the gadget may come powered with Windows 10. However, there will another normal version as well wherein the latter will be available much later; the former can be brought to an earlier launch date. Furthermore, it has also been stated by the majority of the reports that Microsoft will also equip the tablet with a battery that can last over 13.5 hours on a single charge as well. This is in the effort of targeting all the busy users that require the tab on a daily basis for their different tasks.
According to another report published by PC Gamer, Microsoft is dedicated all its time to building the new and coming Surface Pro 5 for its consumers this year. The traditional two-in-one form factor, although will remain the same, is expected to come in a slightly different design.
The Surface Pro's will not be accompanied by its Type Cover keyboard accessory. Interested buyers must buy it separately in order to use both of them together. Surface Book 2 will be detachable in nature, much like how it was in the past.
However, as noted by CNN, none of the given information has been confirmed by the company yet. Therefore, it remains to be seen what exactly works out. For more Microsoft Surface Pro 5 updates, stay tuned.
© 2023 Korea Portal, All rights reserved. Do not reproduce without permission.