Kim Woo Bin Diagnosed With Cancer; Girlfriend Shin Min Ah Has To Say?
by
Kriti
/ May 28, 2017 05:40 PM EDT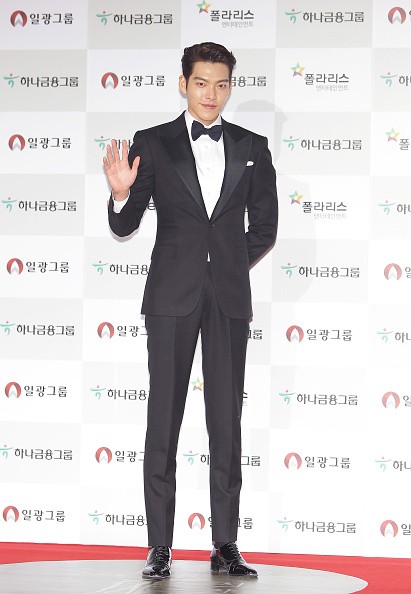 Korean actor Kim Woo Bin recently made the headlines for having to be diagnosed with cancer. Fans immediately went to his support and began expressing their concern for the actor. Supportive social media posts and prayers immediately went out for the support of the actor. A new report even went on to quote Korean actor Kim Woo Bin's agency's official statement with this regard.
According to a report published GMA Network, Kim Woo Bin's agency SidusHQ made an official statement, acknowledging that everyone is currently expressing their concern regarding Kim Woo Bin's condition and that they were giving the statement to address the concerns of the fans. They further went on to suggest that Kim Woo Bin has been highly busy lately due to his busy filming schedules and that it was during this time that he realized that his body wasn't feeling in the good condition.
The actor then decided to visit the hospital and discovered that he was diagnosed with Nasopharynx cancer. Much to the relief of his fans, it isn't too late for him to start treatment. The agency informed the media that the actor is currently undergoing treatment and that he will come back on-screen as soon as he is feeling fit and healthy once again.
As described by Soompi, nasopharyngeal cancer is a rare type of cancer that takes place in the neck and a head portion of the body. It plants its root in the upper portion of the throat and moves forward to growing in other parts of the body.
The actor's girlfriend Shin Min Ah, who has been in a relationship with him since the last three years also released a statement regarding this news. She was reported to have said that she is helping out Kim Woo Bin in his time while he is undergoing treatment.
© 2023 Korea Portal, All rights reserved. Do not reproduce without permission.