iKON's Poor Performance Explained, Netizens Disappointed With The Group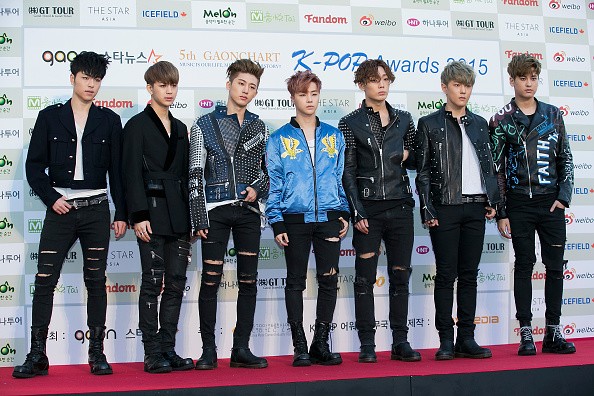 Everybody is seemingly rejoicing with the fact that iKON would be coming back on stage this year. However, the Korean music charts are stating a different perspective as the boy group is not doing well today. What could be the reason why? How did the netizens perceive the performance of iKON in their album?
According to All Kpop, iKON returned this year with their new album entitled "New Kids". The album is said to give a style of music that is way different than the usual Korean pop songs. "New Kids" consists of two major tracks, which are "Bday" and "Bling Bling".
Right after the album is released in the market, iKON was able to be the top artist in Olleh Music, as well as in other music charts and search engines. But, it seems like people didn't like it as their viewership drastically decreased after few days. Sources told that for the past days, "Bling Bling" and "B-Day" were able to maintain the 66th and 86th position respectively, which are quite low and unexpected.
Netizens admitted that being part of the top 100 would be a great achievement for some group today. However, knowing that iKON already established their name in the Korean industry, their result might be considered a failure. Not just that, some were also shocked with the album's outcome as the group is under YG Entertainment, an agency where famous Korean groups came from.
Some told that the reason behind the failure of "New Kids" lies on the truth that other fellow YG artists made their own comeback around the same period. As a matter of fact, WINNER already hit the music charts with their songs "Really Really" and "Fool". Also, Psy received tremendous praises and great reviews in his recently released "I Luv It" and "New Face".
News told that iKON did not promote their album very well before it was released in the market. Also, the quality of their songs could be one of the great factors why it did not capture the interest and the attention of their former listeners.
Meanwhile, Soompi reported that iKON would be back on stage to sing "BLING BLING" and "B-DAY" on Music Core this May 27.
© 2023 Korea Portal, All rights reserved. Do not reproduce without permission.