'Red Dead Redemption 2' Update: Delayed Release Disappointed Fans; Rockstar Promises Best Gaming Experience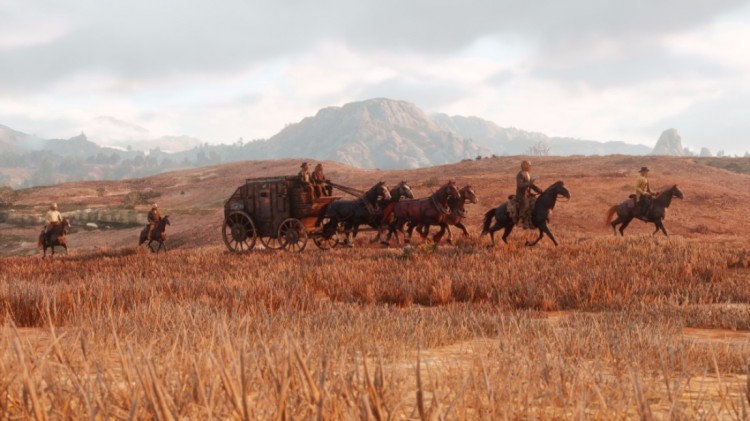 The "Red Dead Redemption 2" trailer was released 7 months ago and since then the fans are desperately waiting to play the game on their gaming console. Fans were expecting that Rockstar might unveil the game at the E3 conference in June. Rockstar disappointed fans by announcing that the game will be going anytime soon before spring 2018 and released "Red Dead Redemption 2" screenshots.
The "Red Dead Redemption 2" is currently in development for PlayStation 4 and Xbox One gaming console, as stated by the developers. The game was originally scheduled to launch this year, but just like most of the Rockstar games, it has been delayed due to incomplete build. In their official blog, Rockstar shared the "Red Dead Redemption 2" screenshots with the real reason for delaying the release.
Rockstar has shared "Red Dead Redemption 2" screenshots and stated that the release was delayed in order to ensure high gaming experience to the players. The game has been delayed a little bit longer in order to ensure it is up to scratch. The developers wanted to provide an ultimate experience to the players and they don't want to launch an incomplete gameplay.
In the official blog, Rockstar explained the real reason behind the delay of "Red Dead Redemption 2" release. "This outlaw epic set across the vast and unforgiving American heartland will be the first Rockstar game created from the ground up for the latest generation of console hardware, and some extra time is necessary to ensure that we can deliver the best experience possible for our fans."
Furthermore, the developers apologized for the inconvenience caused by the delay of "Red Dead Redemption 2." Rockstar stated that they are the firm believers in delivering a game only when it is ready. They are really excited to bring more details about the game this summer and the players can have a glimpse of the game through the screenshots.
In order to maintain the excitement amongst the "Red Dead Redemption 2" players, the developers even released numerous screenshots of the game. The screenshots are offering the extravagant feel of the old west that the players wanted to experience.
© 2023 Korea Portal, All rights reserved. Do not reproduce without permission.