'Bride of the Water God' Cast Including Shin Se Kyung, Nam Joo Hyuk, Lim Joo Hwan, Krystal, Gong Myung Get Together For Script-Reading
by
Kriti
/ May 25, 2017 07:29 AM EDT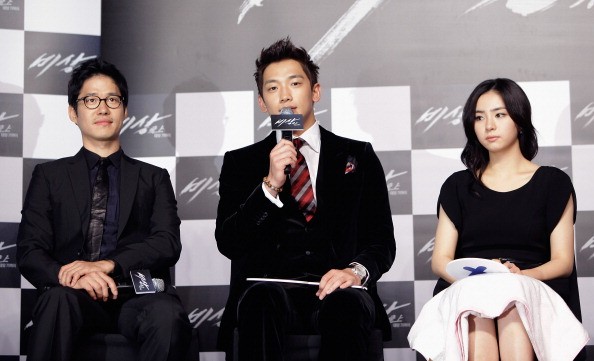 Ever since the announcement of fantasy-romance drama movie, "Bride of the Water Got," fans have been going crazy over the thought of the same. Unfortunately, there hasn't been any update regarding what is to follow next in order to bring the filming of the much-awaited movie together. Good news is that there are several reports surfacing online that suggest that the cast and crew members of the movie have finally come together for the first time ever in order to conduct their script-reading.
According to a report published by Allkpop, the cast and members of "Bride of the Water Got" including Shin Se Kyung, Nam Joo Hyuk, Lim Joo Hwan, Krystal, Gong Myung and got together for script-reading of the movie. Pictures of the cast members indulging in the script-reading activity surfaced online recently, giving us a glimpse of the actors concentrating on the same.
According to a new report published by Scoop Nest, the story of "Bride of the Water Got," will essentially narrate the romance existing between the God of Water, Ha Baek and a female mortal doctor, So Ah. The Water of God descends onto Earth from the Heaven and comes across the female doctor during his quest at the planet. Lim Joo Hwan, on the other hand, will be seen pulling off a role of a businessman who goes by the name of Hoo-Ye. Krystal will be seen performing a supporting role as the Water Goddess that goes by the name of Mu Ra. Gong Myung will be pulling off the role of the God of Sky, Bi Ryeom.
There is no word on when the production of the movie will begin, however; it is widely believed that the movie, "Bride of the Water Got" will be coming out this year itself. For more updates, stay tuned.
© 2023 Korea Portal, All rights reserved. Do not reproduce without permission.