'Orange Is The New Black' Season 5 To Premiere On June 9
by
Kriti
/ May 23, 2017 01:35 AM EDT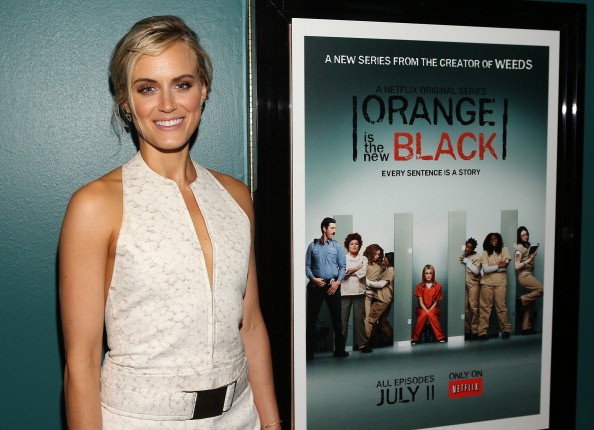 Good news for the fans of "The Orange is the New Black" drama-series: Netflix has finally confirmed the release date of the fifth season of the show. Even though the online entertainment network seemed to have experienced a rough week especially given how the first ten episodes of the show were already leaked online, it doesn't appear like its going to stop Netflix from following its pre-established schedule.
According to a report published by Express, a hacking group that goes by the name of "The Dark Overlord" took to the internet to illegally post the first ten episodes of the famous show, "Orange is the New Black." This apparently took place after Netflix refused to pay the ransom that the former had demanded. The hacker group even went to state that they didn't want to do this and that Netflix was going to lose a lot of money over it as well.
However, Netflix was quick to respond. The Entertainment network claimed that they are aware of exactly what is taking place and even though the security of its database has been compromised, they will ensure that the appropriate law enforcement authorities are involved in getting to the root of this happening.
Netflix even apparently went on to confirm, as reported by Variety, that they plan on premiering the fifth season of "Orange is the New Black" on June 9 on its platform. The fifth season, as expected, will essentially take place in real-time over the course of three days and will basically focus on the aftermath of Poussey's death.
The trailer of "Orange is the New Black" was posted online by Netflix and a scene wherein Daya is pointing a gun at Co Humphrey is revealed. In the scene, one can see that Daya is being prompted by her inmates to go for the shoot.
In fact, show-runner Taylor Schilling was event heard suggesting that the stakes of this season are higher especially given the kind of round-about that the story-line will be taking and also the fact that the given circumstances with the hacker group has increased the pressure immensely.
© 2023 Korea Portal, All rights reserved. Do not reproduce without permission.