NASA Plans An Emergency Spacewalk Aboard The ISS
by
Mudit
/ May 22, 2017 07:18 AM EDT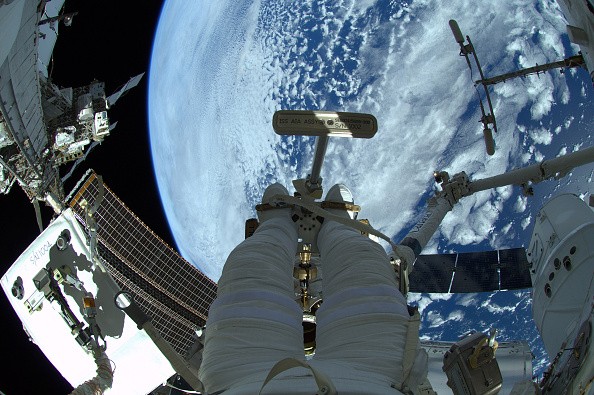 According to a report by NASA on Sunday, there is a failed computer outside the ISS that is vital to the U.S systems aboard the ISS. A pair of astronauts will venture outside the International Space Station on Tuesday and attempt an emergency spacewalk in order to make repairs to the failed computer.
The primary computer that failed on Saturday was a major hit to the space station as it was the main system used for different functions of the ISS. Since then the $100 billion space laboratory has been relying on their backup system to route commands and signals to its radiators, cooling loops, solar power units and other vital systems of the ISS.
According to a report by the U.S space agency, the failed computer poses no threat to the 5-member crew currently aboard the ISS. The crew is made up of astronauts from the nation of Russia, France, and the United States. The proposed spacewalk will be led by Station Commander Peggy Whitson and Flight Engineer Jack Fischer. The spacewalk is expected to last not more than 2 hours.
The ISS acts as a space laboratory for biology, materials sciences, life sciences and physics experiments. It also serves as a center for physical experiments, astronomical observations and Remote Earth sensing. The ISS is owned and operated by 15 nations and revolves around the earth at an altitude of 250 miles. The space station orbits the earth about every 90 minutes and has been continuously staffed since the year 2000.
© 2018 Korea Portal, All rights reserved. Do not reproduce without permission.