'Stranger Things' Season 2 News Update: Dr. Brenner Not A Villain?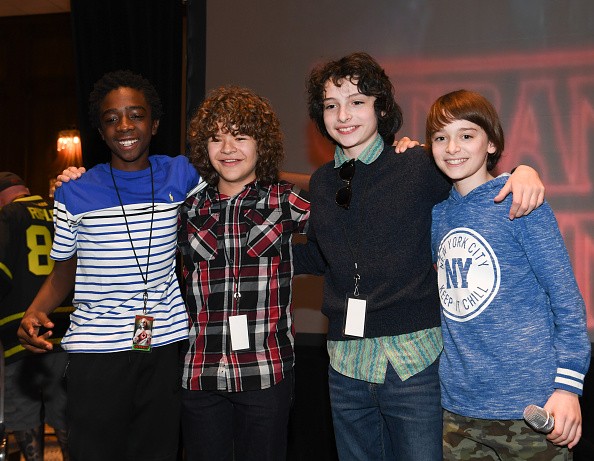 "Stranger Things" Season 1 left all of its fans almost wondering about series of unanswered questions left on the show. With that, it is expected that the upcoming installment of the TV series would bring clarity to the story's secrets and surprises. What could be one of the shocking truths that "Stranger Things" Season 2 would reveal to its viewers?
According to Bustle, Dr. Brenner, Papa as everyone calls him, would play a huge part in the second season of "Stranger Things". Sources told that the character might finally clear his image as some believed that he is not a villain. In an interview made with Matthew Modine, the actor behind Papa, he is seemingly convinced that his character is not the ultimate villain in the show.
Modine told that his character is not a plain good man but he admitted that his behavior is misunderstood. Sources revealed that his motivations of capturing Eleven were a good reason, unlike what other people think. He reiterated that the latter has an uncontrolled power, which could yield to unlikely result and destruction. As he said in his interview:
The thing that interests me is that everyone thinks Brenner's a bad guy. But I think what may have happened is that he opened Pandora's Box. He knows how dangerous she is, and that's why he's so desperately trying to bring her back to the laboratory. That's my feeling, anyway."
Meanwhile, the Nerd Stash reported that "Stranger Things" Season 2 would be more intense and scarier than the usual. It was even told that the all the characters of the show is deemed not safe as they try to go on a journey full of thrill and danger. Other than that, it was revealed that the creators of the show took the risk of creating more intense and surprising scenes on the show.
"Stranger Things" Season 2 is set to air again on the small screen this Halloween, Oct.31, 2017.
© 2023 Korea Portal, All rights reserved. Do not reproduce without permission.