'Mass Effect: Andromeda' Latest News & Update: Latest Patch Brings 5 Major Improvements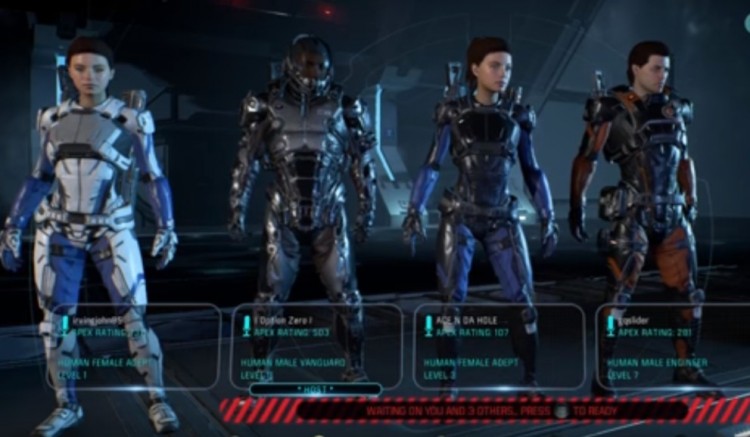 "Mass Effect: Andromeda" received the latest patch recently. The update is aimed at looking into several issues on multiplayer and opening cinematics.
"Mass Effect: Andromeda" Update Focuses On Weapons
The "Mass Effect: Andromeda" latest 1.06 patch brings major improvements and bug fixes. Changes made on the multiplayer balance and combat side were also noted, with complete details posted on the official BioWare blog.
"Mass Effect: Andromeda" update also gave focus on the weapons, specifically the changes given to increase the base damage of some weapons and powers to make it more deadly and effective. Reports indicate that the shotguns were enhanced to deal more damage and provide greater accuracy while not in cover. Also, the Vanquisher has been given some changes to make it at par with other weapons in the game.
On the single-player side of "Mass Effect: Andromeda," meantime, BioWare confirms giving much time to improve the cinematics scenes during the early days of game development. The game developer also announced fixing a bug that often tells the lead character of a new email.
"Mass Effect: Andromeda" players who already purchased the Deluxe and Super Deluxe editions are also getting the Nomad skins, which is a new Pathfinder outfit exclusive for multiplayer. Moreover, they may also receive an ultra-rare item, Playstation Lifestyle reported.
"Mass Effect: Andromeda" DLC Brings New Multiplayer Mission
"Mass Effect: Andromeda" DLC includes a new multiplayer mission, which is set to be announced at the EA Play event in June, and will be available on PS4, Xbox One and PC. According to reports, the support is in the form of the multiplayer APEX Missions, which is an optional story-based action featuring new weapons, items and playable characters.
In "Mass Effect: Andromeda's" APEX Mission 6: Chasing the Archon's Obsession, the players need to shut down a major Kett weapons program prior to reaching its completion, Express reported.
© 2023 Korea Portal, All rights reserved. Do not reproduce without permission.