Apple Watch 3 Release Date, News & Update: September Unveil Brings LTE Capability & More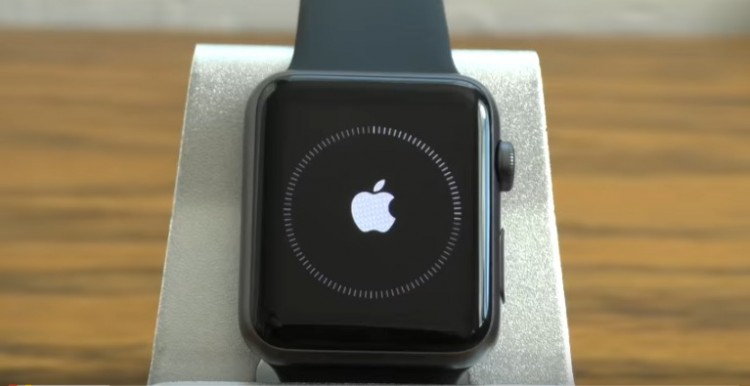 Apple Watch 3 is expected to unveil in September this year. The highly-awaited smartwatch will likely roll out alongside iPhone 8, Apple's flagship device for 2017.
Apple Watch 3 Includes Apps For Fitness
The Apple Watch 3 is said to come with a food nutrition tracking feature that may set the new device apart from its predecessors. Meantime, the tech giant has reportedly acquired Beddit, a small firm that manufactures sleep-tracking apps for iPhone, and will likely bring improved features like respiratory rate, sleep, and heart rate analysis to the Apple Watch 3. These features may be accessed from Apple HealthKit app.
Apple Watch 3, meanwhile, will have an improved display and hardware-based features like a smart brand and a built-in camera, which could be used for facial recognition. Reports suggest that the smartwatch may also include a smart fabric wristband that indicates weather, date, time and other notifications.
Nonetheless, tech enthusiasts are excited to see how Apple would apply the Finnish technology of the newly acquired Beddit to the company's Apple Watch 3. It is worth noting that the Finnish firm is on a sleep-tracking method that is called ballistocardiography, The Next Web reported.
New Features That Will Boost Apple Watch 3 Appeal
Apple Watch 3 may have an LTE version that will enable the device to work like a smartphone on its own. According to reports, this may bring more appeal to the much-awaited smartwatch, attracting a lot of Android users who believe that its iPhone requirement is a drawback.
The Apple Watch screen is an important component, however, it is far from being perfect compared to other competing Android wear devices. That said, Apple is expected to improve its screen with a high-end OLED since a brighter and better screen is a huge factor in improving the appeal of the Apple Watch 3, eWeek reported.
© 2018 Korea Portal, All rights reserved. Do not reproduce without permission.