'Pokemon Go' Latest News & Update: 'Adventure Week' In-Game Bonuses To End Anytime; Shiny Magikarp Chaining Featured?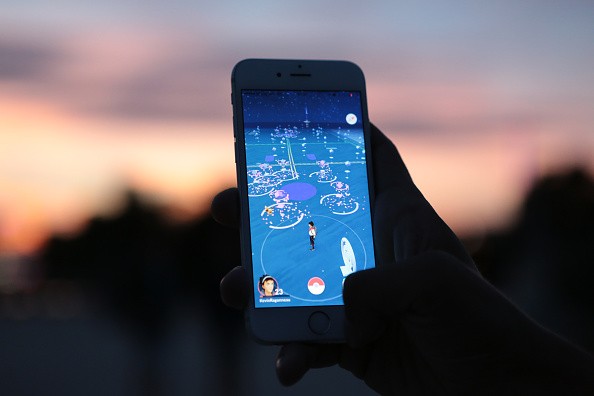 "Pokemon Go" has a new in-game event called Adventure Week. The said event is designed to provide the players more time outside, given that the mobile AR game requires them to out in order to find and get Pokemon. Incidentally, a total of 15.8 billion kilometers has been traveled by the players according to Niantic.
"Pokemon Go's" Adventure Week Brings In-Game Bonuses
The "Pokemon Go" Adventure Week, which runs from May 18 to May 25, brings a number of in-game bonuses. Among these include items that are given at every PokeStop, while the Buddy Pokemon can also find Candies four times faster. In addition, new Poke Balls can be bought with a 50 percent discount, while the Explorer's Hat, which is a new avatar item will be included in the player's wardrobe inventory.
"Pokemon Go" Adventure Week also gives the players an opportunity to see and likely catch new Rock-type Pokemon such as Kabuto, Omanyte and their Evolutions versions. In other news, Niantic hinted a few weeks ago that the mobile game is set to receive a huge content update this summer. The said update is expected to deliver the much-awaited features such as the group raids, Legendary events, player trading and the PvP battles, Android Authority reported.
"Pokemon Go" Will Likely Feature Shiny Magikarp Chaining
"Pokemon Go's" Shiny Magikarp is believed to be one of the rarest Pokemon, although reports claim that shiny Magikarp chaining in the augmented reality game may be possible. This could mean that players will increase their chances of finding and catching a shiny Magikarp.
In "Pokemon Go," meantime, shiny chaining is a method used to increase the shiny encounter rate. Incidentally, a frequent encounter with the same Pokemon will dramatically increase the likelihood of the Pokemon appearing as a shiny Pokemon, Pokemon Go Informer reported.
© 2023 Korea Portal, All rights reserved. Do not reproduce without permission.