NES Classic Edition News: Nintendo Defeated Sony & Microsoft With Just $60 Gaming Console, Says NPD Reports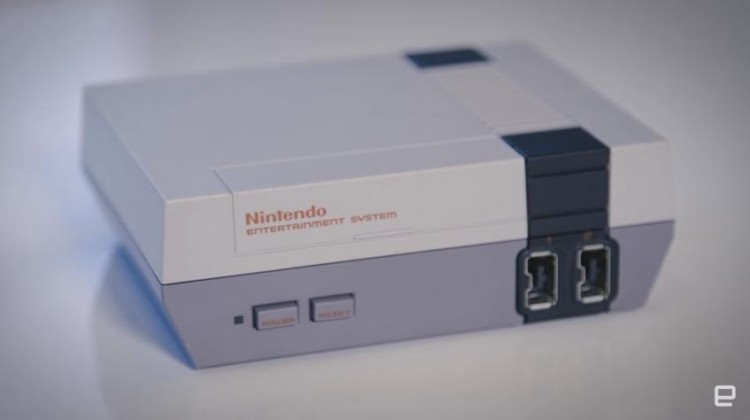 The headline is ironical as Nintendo just defeated high-end gaming console makers Sony and Microsoft with just $60 NES Classic Edition. It is a heartbreaking thing that the gaming console is no longer in production and the company has no future plans to reproduce the retro gaming console. Overall, the discontinuation of the retro control helped the company to beat the overall sales of PlayStation 4 and Xbox One.
Last Month, Nintendo has shared the news that its Switch was the No. 1 selling console in the United States. The company has experienced the sales of more than 2,80,000 hybrid console in the month of April. In the Month of May, NPD analyst Mat Piscatella has disclosed that "Nintendo owned the top 2 platforms in unit sales for the month, with the Nintendo Switch at No. 1, followed by NES Classic."
According to VentureBeat the company's throwback retro mini console, NES Classic Edition secured the place just behind Nintendo Switch. The reports even claimed that the retro gaming console outsold both Microsoft's Xbox One and Sony's PS4. There are many reasons for NES classic edition to become the second most selling console in the NPD's list.
The foremost reason is its pocket-friendly rate. When Microsoft's Xbox One and Sony's PS4 are available at high rates up to $700, the price of NES classic edition was so affordable that any student can easily save and buy the gaming console. Besides, there were many retailers who were offering the retro console with lucrative discounts and offers.
The discontinuation of NES classic edition is also a big reason for the company to secure the second place and to defeat the sales of Xbox and PS. Heartbreaking fans wanted to buy the gaming console as soon as possible before the stock lasts. The discontinuation also increased the popularity of the gaming console enabling thousands of players to owe it as early as possible. Right now the option for fans to owe the gaming console is to buy a second-hand console.
© 2018 Korea Portal, All rights reserved. Do not reproduce without permission.