ChoA from AOA Writes a Letter on Instagram to Clarify and End all the Rumors
by
Ribhu .
/ May 19, 2017 05:38 AM EDT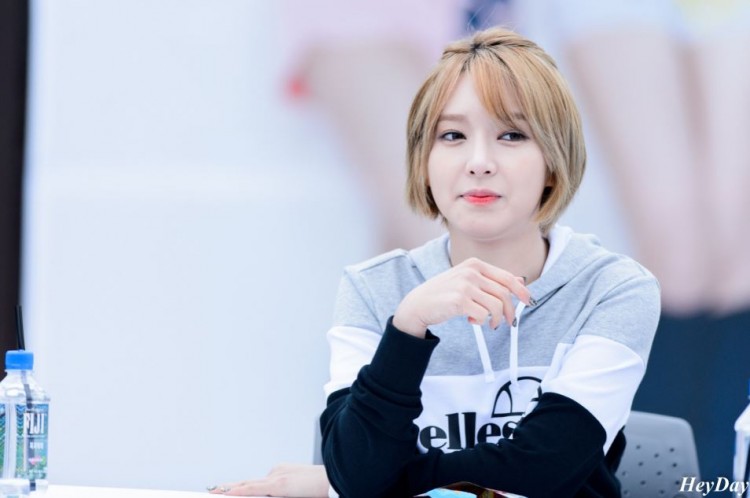 FNC Entertainment released an official articulation clarifying ChoA is taking individual time off, but it didn't stop gossips saying she'll be leaving the group. The member of AOA has now made her own particular post on Instagram to solace her fans.
It makes more sense when rumors are cleared up officially. On May 16, ChoA took to Instagram and wrote a letter to her fans.
She started by telling that this has been her first long break since she made her debut, which may be the reason why many people are expressing surprise for that matter. She expressed her thanks to people because they still think of her even when she did is not making any appearances on the screen. She later proceeds to explain about her controversy. She wrote:
There's a controversy about my absence, but the break I'm taking was planned and discussed with the head of our label since before we filmed the music video for 'Excuse Me' in December of 2016. I suggested that we let you all know that I'm taking a vacation because I knew you would wait for me, but I was advised against releasing an official statement for a personal rest. The company's management team also advised that I stop using social media on my break, so I followed along though I didn't completely agree.

I should have tried harder to persuade them for those waiting for me. I think I was too complacent. I want to sincerely apologize to those who waited for me and supported me.
ChoA said that it seems like a surprise that she is speaking up so late on the subject. The reason for it, she said, was that she had been away on a vacation. She feels that she should have cleared these rumors before by giving an official word.
Like ChoA says, her absence from the social media was the result of her company's request. This lead to the many fans being curious about her absence.
At the end of the letter, ChoA urged her fans to pay no heed to these baseless rumors and that she will be excited to make a return again. She then proceeded to thank her fans once again.
The rumors had been circulating for quite some time. When a rumor gets up, due to the nature of the internet, it only spread. And this is what happened in the case of ChoA. The rumors while spreading pick up additional threads and develop new theories. However, the official words up from ChoA, it is hoped that all rumors are clarified and fans finally have an answer which they can trust.
Park Cho-a, who was born on March 6, 1990, now 27 years old, is better known by the name of Choa. She is an actress and singer from South Korea, She rose to popularity after being the member of a girl's group called AOA. The group made its debut in 2012 at FNC Entertainment. Ever since, she has been an MC in We Got Married, a variety show since March 2015. She, against her father's conservative views, joined the entertainment industry and now is well-liked by her many fans.
© 2018 Korea Portal, All rights reserved. Do not reproduce without permission.