Microsoft Surface Phone Release Date & Update: Experts Expecting The Ultimate Smartphone To Arrive In Holiday Season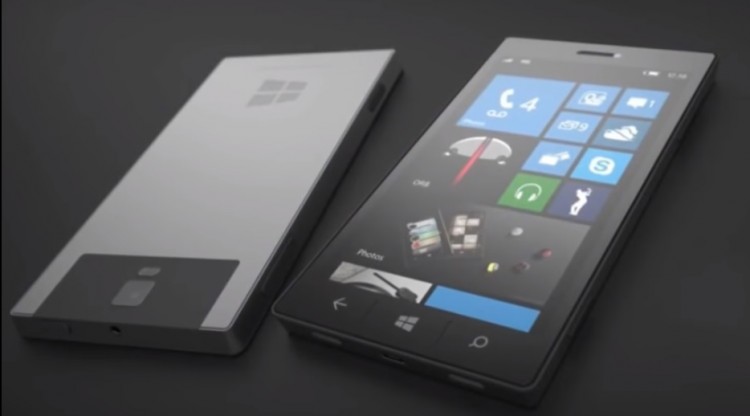 The Microsoft Surface Phone has been in many speculations and news since last year. Now, new hints about this anticipated smartphone surfaced online.
New reports suggest that the Microsoft Surface Phone will arrive in this year's Holiday season. Previously, this handset device is also expected to unveil on the earlier 2017 events. Along with this Surface Phone, the powerful console, the Xbox Project Scorpio, is also said to arrive on the same schedule.
The Microsoft company hasn't released any confirmation about this rumored 2017 Holiday releasing date of the Microsoft Surface Phone. However, the tech enthusiasts are strongly believed to see the device before the year ends.
Based on the previous reports, the tech company is said to launch the Microsoft Surface Phone very different from the usual handset device today as the company CEO Satya Nadella said that they are looking at different forms of the smartphones. As of now, the company release no teaser on how this Surface phone would look like.
The Microsoft Surface Phone is likely to be a strong competitor for the Samsung Galaxy S8, Google Pixel and Apple's iPhone 8 and other latest smartphone today. According to the reports, experts are expecting that this phone would target business and corporate users and could replace their personal computer.
In this case, we can conclude that the Microsoft Surface Phone might be a device between PC and smartphone devices, of course, it will not be a tablet. It might be a smartphone, which powerful enough to support several PC useful programs. In fact, there are rumors that this phone will function like a laptop with Win32 support.
The Microsoft Surface Phone expected specs are to arrive with 5.5-inch AMOLED screen and a 4GB of RAM. It might also feature a 21MP rear-view snapper and an 8MP front-facing shooter.
© 2023 Korea Portal, All rights reserved. Do not reproduce without permission.