Microsoft Surface Pro 5 Update: Everything To Know About, Specs, Features & Release Date
by
Kriti
/ May 18, 2017 04:54 AM EDT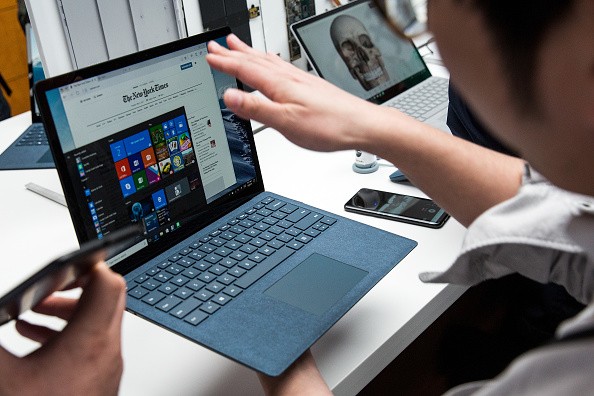 Much to the disappointment of many of the fans, Redmond-giant Microsoft did not update the Surface Pro 4 as the company ideally should have back in 2016. The pressure has already risen on the company since then, in order to come up with a overhauled, enhanced successor to the much-applauded-for Surface Pro 4.
The company is widely expected to launch a successor to its Surface Pro 4 device this year but now it seems Microsoft Surface Pro 5 might not launch in 2017. Here's a complete round-up of all the speculated features that one can expect with the upcoming device.
Release date
Renowned Surface creator Panos Panay recently took to Twitter to announce that he will be attending an event that is scheduled to take place on May 23rd in Shanghai. He tweeted this announcement along with a hashtag, 'Surface.' This prominently indicates that the company plans on unveiling at least the details or the release date for its speculated Surface Pro 5 device. Confusingly-enough, he was also heard saying that there is no such thing as a Pro 5 on the cards for Microsoft at the moment. There are chances that the company might get rid of the Surface Pro line-up altogether or they will perhaps rename the series. However, nothing has been confirmed as yet. But recent reports suggest the Microsoft Surface Pro 5 is not coming this year.
Features
Prominent leakster Paul Thurrott earlier this year published a post on Twitter that can be carefully intercepted as something that has got to do with the speculated Microsoft Surface Pro 5 device. As per the information gathered by Thurrott, it has been suggested that the Surface Pro 5 might come equipped with an upgraded version of Intel's Kaby Lake CPUs. Given that Apple's speculated MacBook Pro is also expected to come with the same system, chances of them coming face-to-face is highly certain.
Patently Mobile recently posted a report that indicates that Microsoft might also add a rechargeable stylus along with the Surface Pro 5. The stylus is among the most popular features of the device and if this turns out to be true, then there will be nothing like it. As per reports, Microsoft might price the Surface Pro 5 at around $899.
© 2023 Korea Portal, All rights reserved. Do not reproduce without permission.