'Injustice 2' Released Trailer For Xbox One and PlayStation 4 Highlighting Super, Customization And More
by
Kriti
/ May 18, 2017 04:28 AM EDT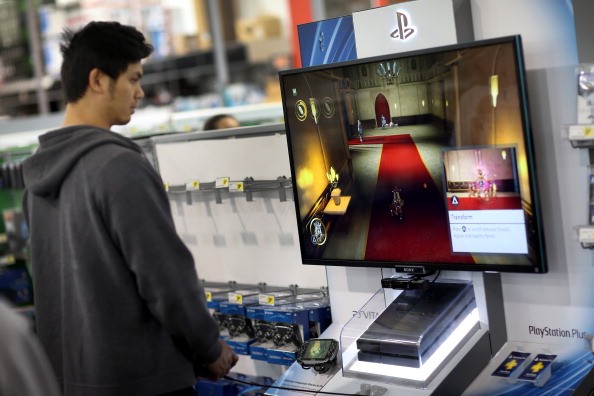 "Injustice 2" developer Nether Realm Studios and publisher Warner Bros. have launched a new trailer of it highlighting new customizations, supers, stats and more. "Injustice 2" is about to launch on 17th May 2017 for Xbox One and PlayStation 4, says NZ Gamer. Interactive Entertainment is to mark the occasion with the release date of the game.
"Injustice 2" is a game which is well known for its graphics, customizations, gears and many things you can name. In the new trailer of the game, it is suggested that the customization and stats have been improved for more real time experience. The customization feature of the game gives the more depth and feel to the characters of the game, which makes the game more interesting.
"Injustice 2" is about to launch in just a few hours so fans are eagerly waiting for their favorite game. According to Game Spot developer, Nether Realm Studios is showing up many elements of the game in the new trailer. It includes the different looks of the character. It is showing the in - depth review and elements of the game.
"Injustice 2" is a game of Customization as its most important component. Gear system allows players to change the appearance and stats of the characters. Also player is able to play with stat - changing gear. Nether Realm has explained in in - depth of how the system works and also this year they are here with the overview trailer video of it.
"Injustice 2" has recently launched its mobile game and now it is up to launch for Xbox One and Play Station 4 on 17th May 2017. It is rumored to launch between 16th May 2017 and 17th May 2017. The characters of the game are going to be Nine DLC. First, three of them were recently released this month. Also, viewers have recently has an early look at the game's premier skins which allows the player to change the look of the character (to look like someone else) while playing the same. Injustice 2 is the most awaited by its fans and expected to receive a huge welcome.
© 2023 Korea Portal, All rights reserved. Do not reproduce without permission.