'Super Mario Run' Struggles In Sales Performance; 50M Downloads On Google Play Store, Not A Good News?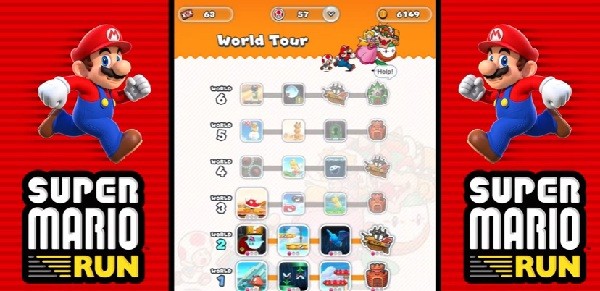 "Super Mario Run" has a player base that is 10 times larger. Yet in spite of this, "Fire Emblem Heroes" still outperforms the popular mobile game. In fact, Nintendo confirmed that the Mario title sales keep on going down.
"Super Mario Run" Struggles To Turn Free Users To Become Paying Ones
While "Super Mario Run" in the US and Japan has earned over $17.9 billion, the mobile game is still trying to convince the free users to become paying ones. According to reports, the game has already reached the peak at nearly 150 million downloads.
Currently, "Super Mario Run" players are enjoying the extended free trial period, along with tweaked gameplay elements that aim to encourage attachments, including a new content. However, reports suggest that the massive number of players base could not easily be translated into sales. While Nintendo admitted that the game failed to meet the company's expectations, they would still try their luck on the premium games business model.
In other news, the "Fire Emblem Heroes" is currently doing good, ranking in the top 10 of the highest grossing games list on the iOS App Store. Game experts believe that the free-to-play game was able to earn more revenue than the "Super Mario Run" due to its micro-transactions, which has a common pricing scheme and more common market strategy, Hot Hardware reported.
"Super Mario Run" Reached 50 Million Downloads On Google Play Store
"Super Mario Run" has already reached 50 million downloads on Google Play Store. It is worth noting that the game app was launched on the Play Store on March 23 this year, which is a day before its scheduled launch. However, reports claim that this is not completely a good news given that the game has reached the same number of downloads on the Apple App store in just two weeks, The Android Soul reported.
© 2023 Korea Portal, All rights reserved. Do not reproduce without permission.