Katy Perry And Coldplay's Chris Martin All Set To Join 'American Idol'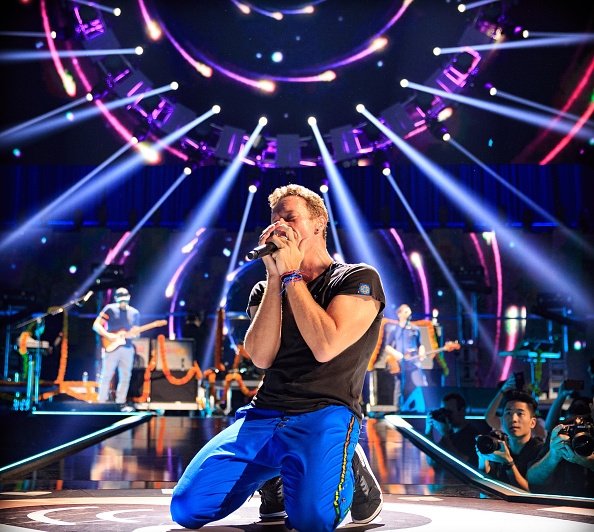 Just recently, reports told that Chris Martin is in the process of negotiation as 'American Idol' offers him to be one of its judges. As a matter of fact, the Coldplay vocalist is already on the last stage of the decision and sources revealed that an announcement might be out in the upcoming weeks. With that, fans are asking: who could be the other judges for the said reboot?
According to The Sun, the "American Idol" team is very eager and determined to let Chris Martin be part of the show. Not just that, fans are also hopeful that the 40-year old vocalist will be spotted giving away pieces of advice to the aspiring Hollywood singers. As an insider stated, "ABC bosses were keen to get Chris on board as soon as the new series was given the green light."
Moreover, the show would also be perfect if Chris Martin would be there as everyone thinks that he is really fit for the job. News told that his hits and recognitions for the past years were one of the reasons why the "American Idol" crew would want the singer to form part of the reality show.
Also, Martin is very familiar with this kind of format as he already performed during "The X-Factor" finale and he also served as one of the advisers in "The Voice".
Meanwhile, Toronto Sun also reported that Katy Perry could also be one of the judges in the show's revival. Perry, as cited in other publications, is very excited and interested with the fact that she could be part of the "American Idol". As of today, the Hollywood singer is still busy with her new album as she embarks on a world tour real soon.
Other than that, Simon Cowell and Kelly Clarkson already debunked the rumors that they would also form part of the "American Idol". However, Louis Tomlinson still did not deny or confirm any of the news with regards to being a judge in the said show.
© 2023 Korea Portal, All rights reserved. Do not reproduce without permission.