Park Bo Gum Sends Gift To Go Kyung Pyo In Support For 'Chicago Typewriter'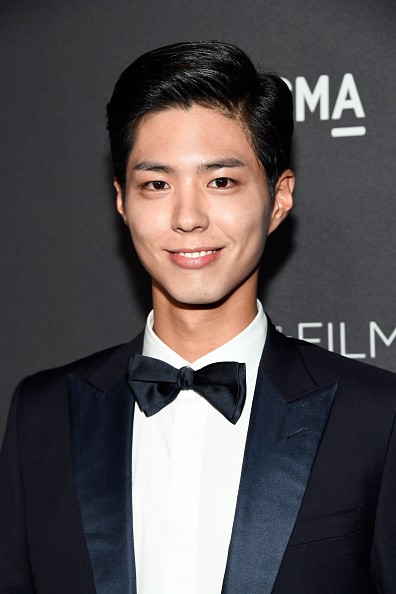 There is no doubt that the friendship of Park Bo Gum and Go Kyung Pyo is going stronger than the usual. Just recently, Kyung Pyo shared a photo on his Instagram account showing his gratefulness to Bo Gum. With that, the former promised that he will never forget the treat and he will soon return it to the latter.
According to Soompi, fans are happy that their favorite stars are close friends even off screen. The photo posted by Go Kyung Pyo is implicitly stating that his friendship with Park Bo Gum would go beyond the camera and would definitely exceed beyond the outskirts of professionalism. As he captioned the photo: "Park Bo Gum is so kind-hearted. I plan on returning the favor next time Park Bo Gum is filming something. Thank you!"
The photo featured Kyung Pyo standing near a coffee truck with a slogan that seems to be intriguing for some of the fans. The banner stated how happy Bo Gum with the fact that he was able to send some coffee to the actor. As it was read, "I love you, I'm grateful to be able to send Go Kyung Pyo coffee!"
Viewers speculated that the truck was full of snacks and coffee, which would be perfect for Go Kyung Pyo as he is currently busy with tvN's "Chicago Typewriter". The friendship of the two seems to come a long way after they worked together on "Tomorrow Cantabile" and "Reply 1988".
Meanwhile, All Kpop reported that Hong Jin Kyung seems to be a little bit worried as she forgot to remind Park Bo Gum that she is changing her numbers. With that, the former seems to be hoping that she gets to meet the latter one more time as she would remind herself to keep him updated every time.
© 2023 Korea Portal, All rights reserved. Do not reproduce without permission.