George R.R. Martin Prioritizes 'Nightflyers' Than 'Winds Of Winter', Release Date Still Unknown?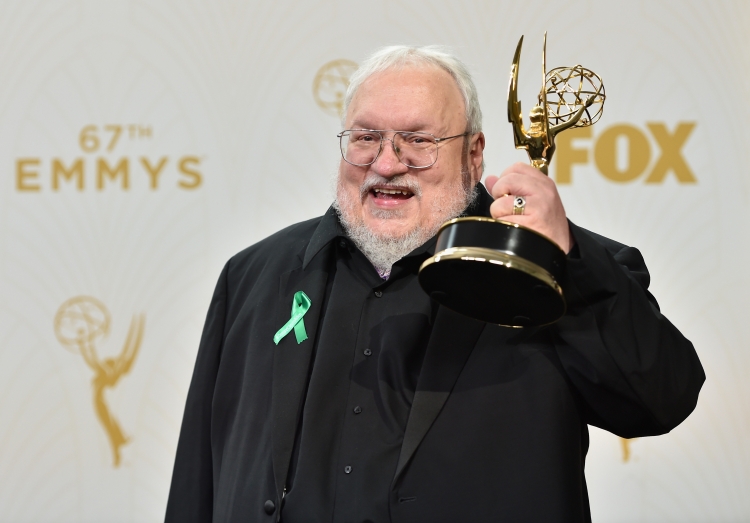 Just recently, the SyFy network revealed that the author of "A Song of Ice and Fire", George R.R. Martin, is currently working on a new series entitled "Nightflyers". The hit writer became popular when his novel was adapted in the hit show "Game of Thrones". With Nightflyer's release date coming nearer, would the launching of "The Winds of Winter" be delayed?
According to Salon, Syfy revealed that they would be producing Nightflyers with the help of George R.R. Martin. In the statement given online, the channel gave some juicy information regarding the show. However, the release date and its cast members are still unknown. As it was stated:
"Set in the future on the eve of Earth's destruction, a crew of explorers journey on the most advanced ship in the galaxy, The Nightflyer, to intercept a mysterious alien spacecraft that might hold the key to their survival. As the crew nears their destination, they discover that the ship's artificial intelligence and never-seen captain may be steering them into deadly and unspeakable horrors deep in the dark reaches of space."
Speculations told that Martin might be sacrificing "The Winds of Winter" because of the said series. Despite people's pleas and request, the renowned author seems to be certain with the idea that he is helping in the upcoming SyFy show.
Moreover, George R.R. Martin is also spending most of his time developing "Game of Thrones" spinoff, which would be released in HBO. Also, reports told that he is busy with write-ups that are related with "A Song of Ice and Fire". Not just that, the writer is also into blogging and publishing some of his projects.
With that said, Hall of Fame Magazine reported that "Winds of Winter" might be released right after Martin is done with "Game of Thrones". Because of that, fans are hoping that the upcoming novel would eventually exceed beyond their expectations.
© 2020 Korea Portal, All rights reserved. Do not reproduce without permission.