'Goblin' Star Gong Yoo Swoons Fans, Reveals Future Plans At Hong Kong Event
by
Rohit
/ May 12, 2017 09:01 PM EDT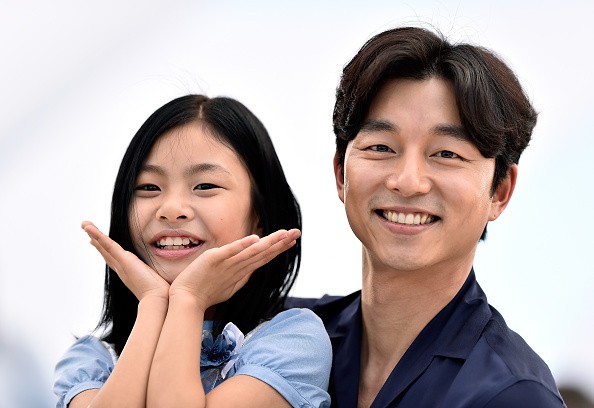 "Train to Busan" actor Gong Yoo was recently in Hong Kong attending an event wherein he managed to make his fans swoon, thanks to his effortless charm. At the event though, he revealed what his future plans and projects were. After the huge success of his movie "Goblin," fans are expecting to see more of Gong Yoo's work.
As reported by KPopstarz, at the event Gong Yoo expressed his joy over how quickly he had been able to garner international fame. He thanked his fans and even suggested that he doesn't plan on taking a break anytime soon. Gong Yoo claimed that there are a lot of opportunities already lined up for him. Therefore, when asked what his plan was since the work for "Goblin" had been completed, he replied by saying that he is considering making another comeback with yet another movie.
While fans of Gong Yoo rejoice the fact that he isn't going anywhere in the near future and that they will be seeing more of him as time passes by, as reported by Allkpop, it is hard not to notice his love for both, small and big-screen spaces. He doesn't differentiate between the two and thus, when it comes to projects, he does what he feels is right.
Gong Yoo, has, however, and maintained the opinion that he finds it very tiring to film drama scenes. When asked who he looks up to for inspiration, he admitted that he admires the work from several Hong Kong actors such as Tony Leung Chiu Wai. He said that he particularly loves Tony Leung Chiu Wai's work in 'Lust Caution,' and that he someday wishes to play a role similar to his in the movie.
According to a report published by Soompi, the Hong Kong event was also attended by Gong Yoo's celebrity best friend Gong Hyo Jin. The fans were obviously quite surprised to see him there. Being a best friend, Gong Hyo Jin made sure that he revealed a few details regarding Gong Yoo's true personality. Nonetheless, the thought of seeing the two, Gong Yoo and Gong Hyo Jin in a movie is irresistible.
© 2023 Korea Portal, All rights reserved. Do not reproduce without permission.