'Vikings' Season 5 Might Feature 20-Episodes, Ragnar's Fall Plus Cast Update & Storyline
by
Pradeep
/ May 12, 2017 09:14 PM EDT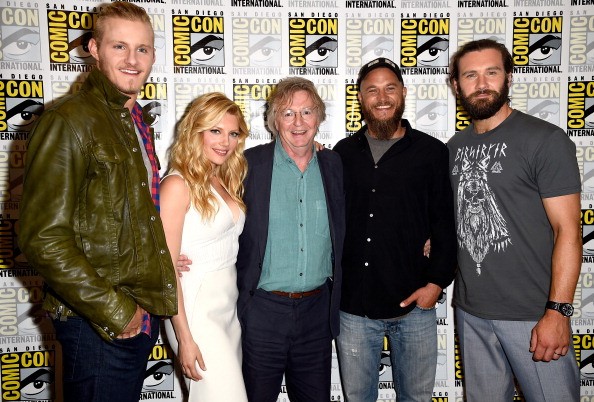 If reports are to be beleived "Vikings" Season 5 might come very soon. It appears like the History entertainment network has apparently ordered the show-runners of "Vikings" to come up with a 20-episodes long fifth season for this year itself. Apart from that, Jonathan Rhys Meyers who plays the role of The Tudors will also be a part of the upcoming episodes. However, no other information regarding what role he will be playing has been revealed yet.
According to a report published by Deadline, the production process of the "Vikings" Season 5 is set to start the upcoming summer. It will be interesting to see Meyers's relationship with History expand as he even stars in an upcoming Roots remake supported by the same network channel.
As also reported, the arrival of "Vikings" Season 5 will also help fill up the void that was created after season 4 star-performer Clive Standen left the show to play the lead for the NBC-backed series called "Taken." Again, there are no details regarding whether his character will be killed off or whether he will show up in the upcoming season as a guest, has been revealed yet.
Several reports have even reported that star Travis Fimmel's departure from the series all-together is probably. If this does turn out to be true then chances are that his character, King Ragnar will finally meet his demise in the "Vikings" Season 5.
As already noted by numerous publications, "Vikings" has managed to prove itself of worth for History at least. It managed to garner a lot of attention, especially due to the fact that it is primarily based on successful Bible mini-series. Adding to this marvellous thought is also the fact that "Vikings" till date, remains to be the only original scripted series that the channel has been renewing ever since its premier. For more updates on "Vikings" Season 5, stay tuned.
© 2018 Korea Portal, All rights reserved. Do not reproduce without permission.