Rihanna Still Loves Chris Brown, Are The Two Reconciling?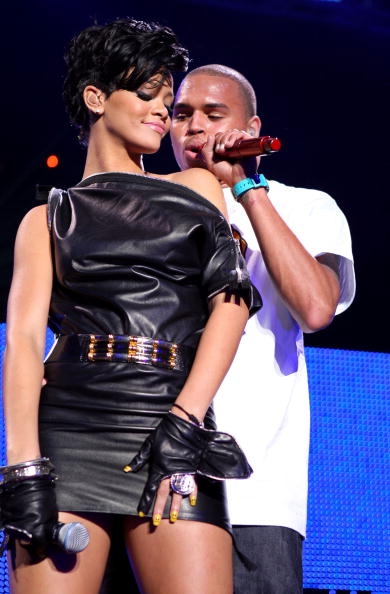 After a long time of not seeing each other, Rihanna and Chris Brown are seemingly ready to get back into each other's arms as rumors told that they are starting to talk once again. As a matter of fact, sources revealed that the two had a nice conversation last May 5 when the Hollywood singer called the rapper the greet him a happy birthday. Would this be an indicator that the two would give each other another chance? Is Rihanna still in love with Chris Brown?
According to Hollywood Life, Chris Brown is seemingly getting all the love and affirmation that he needs as he celebrates his 28th birthday last March 5. The rapper received a massive amount of birthday greetings from his fans all over the world. And while everyone is busy during his day, Brown is seemingly focused on the fact that his ex-girlfriend, Rihanna, called him during that day.
News revealed that Riri did not let go of the day without telling Brown something on his birthday. In fact, an insider told that the two Facetime and Rihanna immediately offered a happy birthday song to him. Brown, as cited on some of the reports, was awestruck and speechless during that time. The two then talked briefly and Rihanna, without hesitations, said "I love you" to the rapper.
With this, fans are hoping that the two would try to go back in each other's arms and spend the rest of the lifetime together. However, news admitted that fans should relax and try to keep things light as sources revealed that even Chris Brown's ex-girlfriend, Karrueche Tan, gave him a gift.
Meanwhile, Thy Black Man reported that Rihanna admitted to Oprah that she still loves Chris Brown. Despite the fact that the two faced a great number of struggles, the rapper seemingly captured the heart of the Take A Bow singer. As she stated in her interview:
"I think he was the love of my life. He was my first love, and I see that he loved me the same way. We ran free, we ran wild. We were going at a really rapid pace that we forget about ourselves as individuals. We needed something to completely shut that off."
© 2021 Korea Portal, All rights reserved. Do not reproduce without permission.